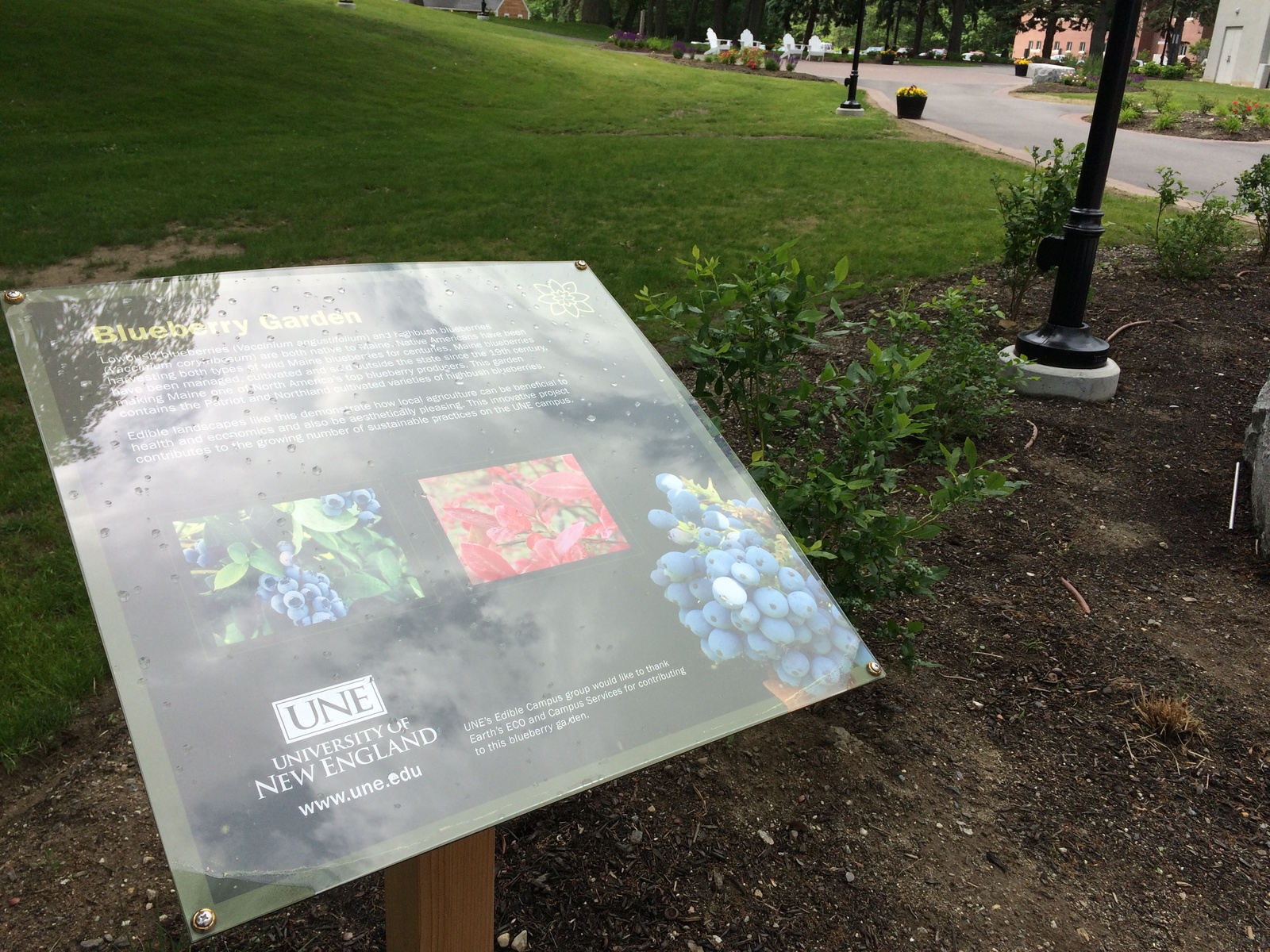 Lowbush blueberries (Vaccinium angustofolium) and highbush blueberries (Vaccinium corymbosum) are both native to Maine. Native Americans have been harvesting both types of wild Maine blueberries for centuries. Maine blueberries have been managed, cultivated and sold outside the state since the 19th century, making Maine one of North America's top blueberry producers. The blueberry garden on the Biddeford Campus contains the Patriot and Northland cultivated varieties of highbush blueberries.
Edible landscapes such as the blueberry garden demonstrate how local agriculture can be beneficial to health and economics and also be aesthetically pleasing. This innovative project contributes to the growing number of sustainable practices on the UNE campuses.
Funding for the Biddeford Campus Blueberry Garden was provided by the student environmental group, Earth's E.C.O. Support for the installation of the project was provided by UNE's edible campus interest group, the Sustainability Office and Campus Services.