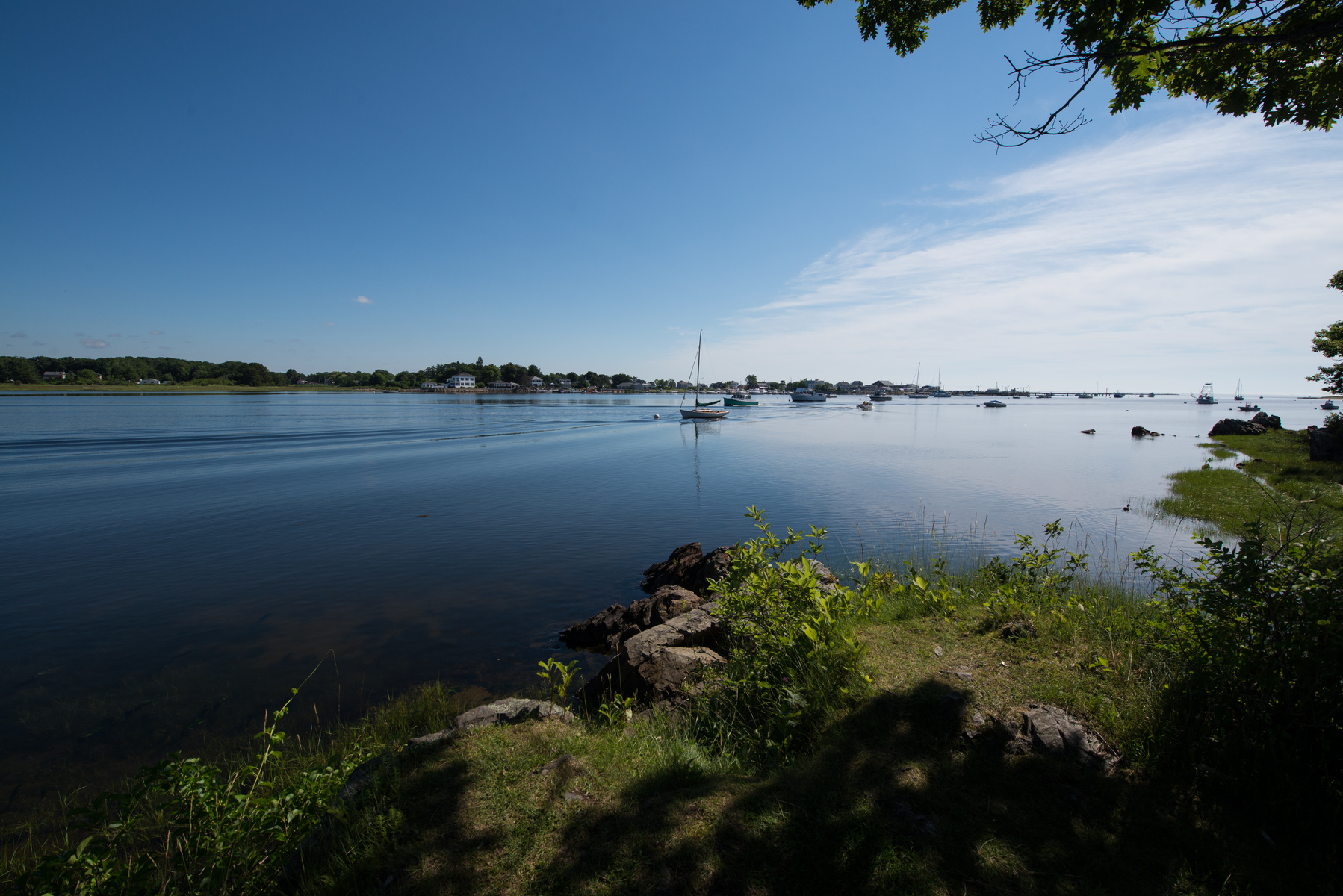 University of New England owns approximately 670 acres of land in Maine, including two main campuses in Biddeford and Portland, two small healthcare centers in Biddeford and Saco and Ram Island in Saco Bay. Of this land holding, approximately 136 acres are developed and another 187 acres have been preserved as conservation area.
As with any university campus, much of the developed land includes flower beds, grass lawns and athletic fields. UNE's grounds crew manages many acres and seeks to maintain exemplary aesthetics that includes texture, color and diversity. Grounds-keeping staff strives to balance the university community's desire for organic practices with the demands of maintaining the campus' beauty. This is accomplished by a "think first, spray last" philosophy, consistent with the Maine Board of Pesticide Control, and coupled with preventative efforts where pest and fertilizer needs exist. There is also growing interest and recognition of the attractiveness of perennial and native plants.
Additionally, themed gardens have been increasing on campus and connect the land to curricular areas as diverse as environmental science, pharmacology, art and agriculture. All of these projects have benefited from collaboration between faculty, staff and students. Students have been integral to project successes through internships and funding advocacy. Faculty members have joined forces across curricular areas to provide research and multi-disciplinary support. Facilities, library and sustainability staff have lent labor, funding and advocacy support. We invite you to explore each of these gardens and projects and join the effort.