Due to the continuing health and safety concerns surrounding Coronavirus (COVID-19), the UNE Dental Hygiene Clinic is closed until further notice. We will continue to update this page as more information becomes available.
---
The dental hygiene clinic on our Portland Campus offers services to the public, functioning as both a community and teaching resource. Our students gain practical experience working in the 20-chair clinic, while the public enjoys a variety of dental hygiene services at a greatly reduced cost.
We accept payment by cash, check, MasterCard, or Visa. We are a participating provider with MaineCare Insurance only. For patients with other types of insurance coverage, our Dental Hygiene staff will assist you with claim submission by providing a coded and itemized list of treatments rendered.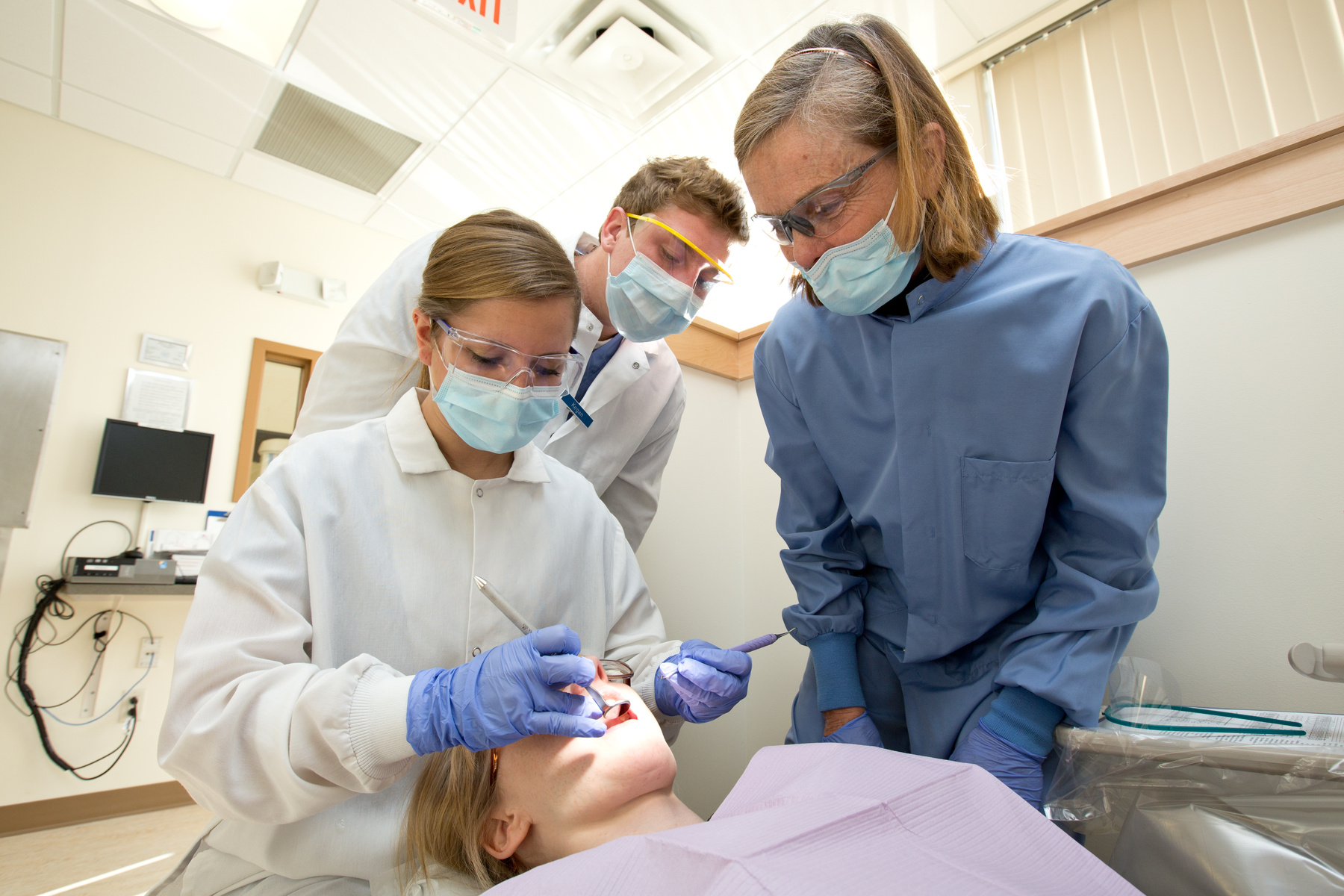 We operate the clinic during the academic year and accept patients by appointment. There are no income restrictions, and we welcome patients of all ages. Because we are a not-for-profit teaching clinic, appointments may require more time than a typical visit.
Services
Oral inspections
Nutritional counseling
Scaling and plaque removal
Personalized oral hygiene instruction
Blood pressure screening
Radiographic surveys (x-rays)
Fluoride treatments
Sealants
Athletic mouthguard fabrication
To Schedule an Appointment
Call (207) 221-4900
HOURS OF OPERATION
Monday–Friday | 8 a.m.–4 p.m.
The clinic is open September through April.
LOCATION
The Dental Hygiene Clinic is located in the Colemen Dental Hygiene building at 716 Stevens Ave., on UNE's Portland Campus.
Important Privacy Practice Documents