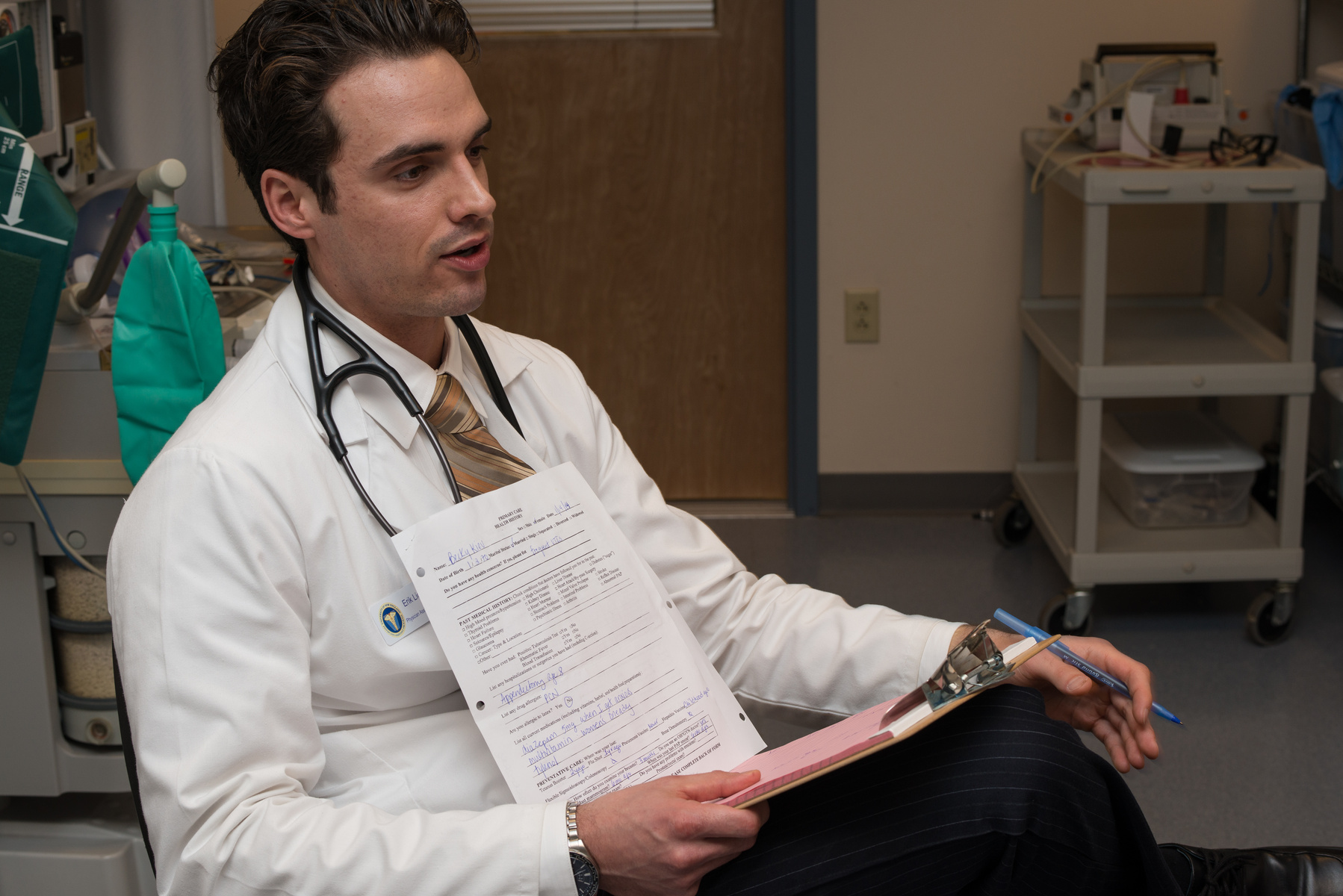 Physician assistants (PAs) are health professionals licensed to practice medicine with physician supervision. Within the physician/PA relationship, physician assistants exercise autonomy in medical decision making and provide a broad range of diagnostic and therapeutic services.
Our Master of Science Physician Assistant Program — the only PA program in Maine — draws from the expertise of faculty members representing UNE's College of Health Professions, College of Osteopathic Medicine, and College of Arts and Sciences. Through coursework and clinical experiences, you prepare to work as part of an interdisciplinary team to deliver care to patients.
The program operates on a 24-month full-time calendar, beginning each June with a new entering class. It is built upon a foundation in science and pathophysiology to foster understanding of disease processes and clinical medicine. You learn evidence-based medicine theory and work in small groups to develop the critical thinking skills required to address complex medical and surgical challenges.
You begin patient care in your first year through our nationally recognized InterProfessional Geriatric Education Practicum which pairs you with an elderly individual from the community whom you visit and evaluate regularly. Through this experience, you enhance your medical knowledge, gain clinical skills, and develop a professional presence to carry into your clinical year.
Both your experiences on campus and your ones during the clinical year provide opportunities for you to work with underserved communities. We are particularly interested in developing professionals to meet the needs of medically underserved populations in Maine and New England.
Interprofessional Education
UNE is one of a handful of private universities with a comprehensive health education mission that includes medicine, pharmacy, dental medicine, nursing and an array of allied health professions. Through our PA program you participate in interprofessional education experiences that prepare you to work with other health care professionals to practice comprehensive and collaborative team-based care.
Accreditation
UNE's Physician Assistant Program is accredited by the Accreditation Review Committee on Education for the Physician Assistant (ARC-PA).
It received provisional accreditation in 1996 and continuing accreditation in 1998. The program last received continuing accreditation in September 2018. Its review for continuing accreditation is next scheduled for 2026. To learn more about the program, see Curriculum or visit our Catalog.