Hope in the face of difficulty. Hope in the face of uncertainty: The audacity of hope!" - Barack Obama, 2004
GREETINGS FROM THE DIRECTOR: REGENERATING HOPE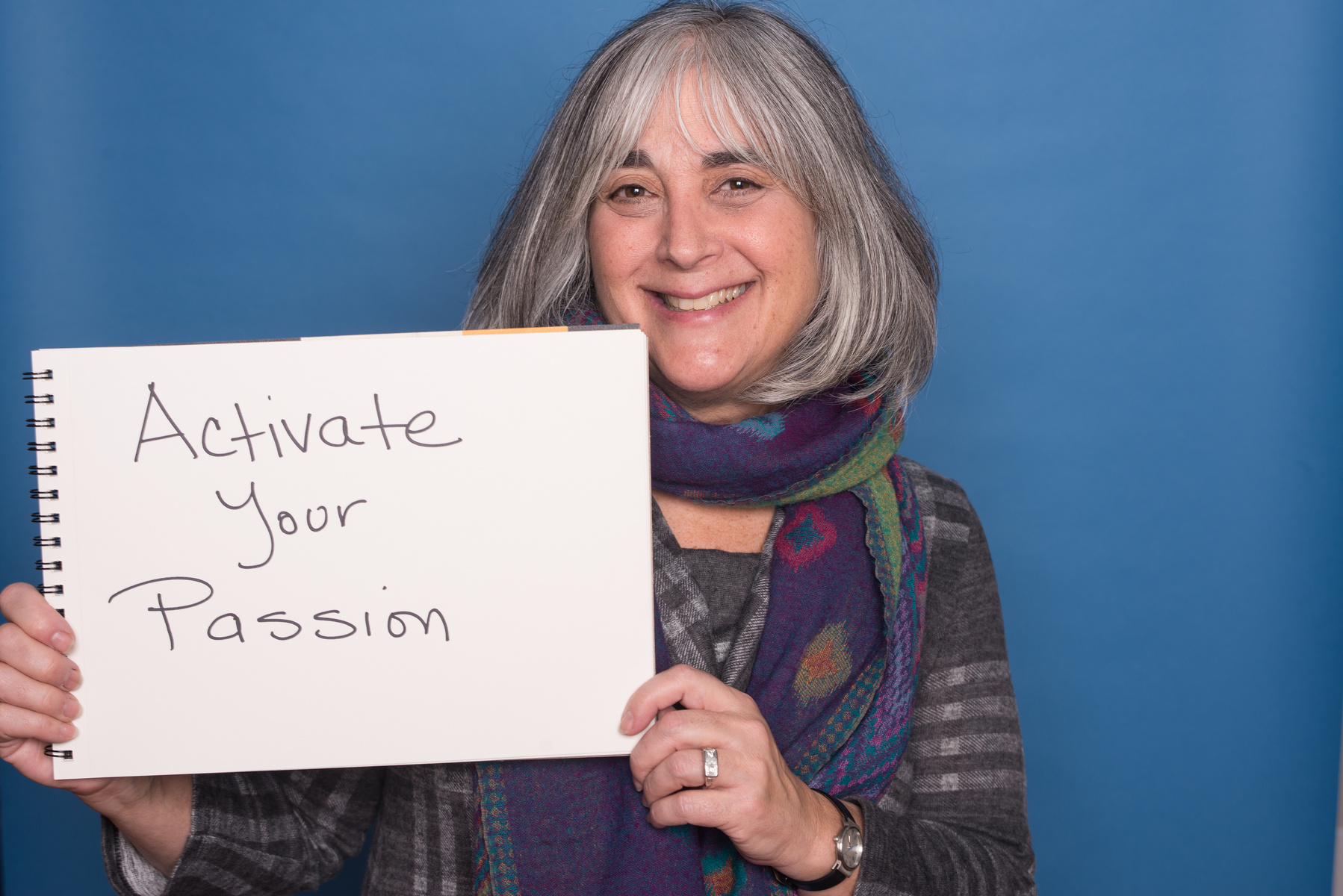 I spent a good deal of December immersed in the world of a six-year-old. My granddaughter Zoe, visited Maine early in the month and I spent the week before New Year's Day being her Nana "Nanny" in Boulder. The world is full of wonder and amazement through a young child's eyes. I was by her side as she ice-skated for the first time; went to a disco roller rink; saw the movie Sing, tasted and promptly spit out pâté, and sang along to Taylor Swift. She taught me about Pokémon, Kids' Bop, and Shopkins, and we sat in front of the fire most evenings — she immersed in Beverly Cleary; me reading Monica Wood. At a time when I was feeling hope-weary, her enthusiasm and curiosity about — well everything — was restorative.
Zoe's zest — her glass-full attitude — reminded me of the importance of re-generating hope in difficult and uncertain times. To steal from Palestinian-American hip-hop artist and writer DJ Khaled, social workers are obligated to find ways to "uplift the world" for young and old. Not in a Pollyanna-ish everything's-fine kind of way, but through purposeful action and meaningful exchanges, and not only with those with whom we agree, but with those with whom we don't.
Fortunately such active exchange is alive and well within the School of Social Work. This past semester, recent graduates Lisa DiGiovanni and Lauren Dembski, along with young adults from the greater Portland community, courageously explored the world of difference by generating critical conversations, building pathways of hope and doing something real to address systemic racism. Similar seeds of hope were planted by Cinder Savage, Heather Dodge, Jason Hull and Rebecca Vandette at Madison Area Health Center. There the students designed and implemented a trauma-informed training project, one that will be continued through development of a comprehensive instructor guide for the Health Reach Community Health Centers orientation.
Finding a flicker of hope in the growing epidemic of substance abuse disorders in Maine is the intended focus of the SBIRT (Screening, Brief Intervention and Referral to Treatment) grant. SBIRT trainings ensure that all UNE health professions graduates are exposed to methods that identify and lead to early interventions for those at risk for or dealing with addiction. Clay Graybeal (Welcome back, Clay) and Kelli Fox are among those actively facilitating SBIRT trainings.
These are but a few of the efforts taking place within and across the School that incorporate hope and caring. In these times, hope and caring fly in the face of derision and despair. They quiet the divisive voices that seek to discourage rather than enlighten. However:
"Unless someone like you cares a whole awful lot, nothing is going to get better. It's not." — Theodore Geiser
Hope is audacious, caring is radical. Both prompt action — make it happen, make it better.
Shelley
---
In this Issue
---
une msw alum earns licensure to continue in-home therapy work
We're happy to congratulate Hillary McAllister, MSW ('16) on receiving her LMSW-CC licensure. Hillary is currently working at The Progress Center, a non-profit agency that provides services and support to people with disabilities doing case management. This licensure will allow the agency to begin implementation of the waiver that provides short-term, in-home therapy with families and children. Hillary's long-term goals are to provide art therapy with the desire to increase the number of therapeutic services to individuals with intellectual disabilities.
december hooding ceremony for graduates
UNE was pleased to host the WCHP Hooding ceremony for December graduates of the MSW program. Despite the snowy weather, many graduates and their families braved the storm to come to Ludcke Auditorium and Alumni Hall on the Portland Campus. Congratulations to all of the new Masters in Social Work graduates! To those graduates and families who wish to see and purchase more photos you can do so here. To see a video of the entire ceremony please check it out here!
women's march: student experience
We had a great response to our query for photos and experiences from students who participated in the Women's March on January 21 in many cities all over the globe. We were not able to fit of the submissions here, but all of them are up on our Facebook page. We are proud and support all who participated, and thank you to those who sent us their photos and voices!
[view:gallery==Womens march]
NEW VIDEOS ABOUT OUR PROGRAM
Hear directly from our MSW students as they reflect on their experiences in our on-campus MSW program here at UNE, and spread the word! This is the first video of a four part series on the program. Stay tuned for more! (Video produced and directed by Meg Webster)
[view:video=full_width_block=160736] 
---
In this issue we are highlighting stories that bring hope. Stories from students, alumni and faculty.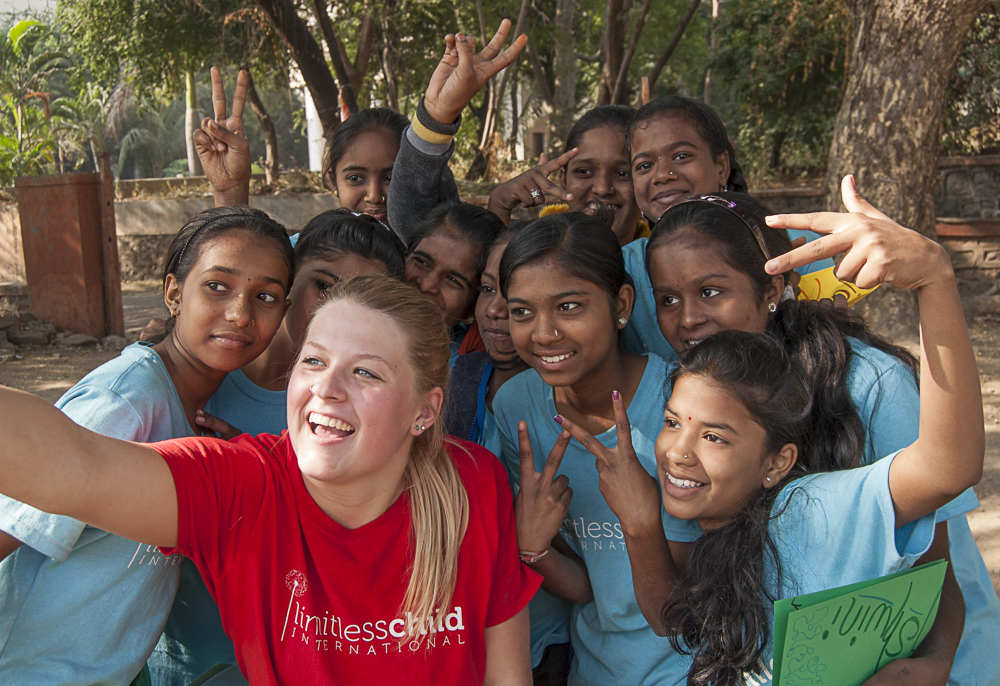 LIMITLESS CHILD PLAYS IT FORWARD IN INDIA
Jenny Mills, MSW ('99)
In our last issue we announced the trip that alumnus Jenny Mills ('99) was taking to India with four South Portland, ME high school students through her organization Limitless Child's Play it Forward program.
WRITING AS A TOOL FOR CHANGE
Heidi Sistare, MSW ('16)
Heidi Sistare '16, works in an elementary school in Lewiston, Maine, where she is grateful to be witness to the strengths of children, families and educators. She maintains a personal writing practice and explores collaboration through her interviewing project, Two Create. 
I arrived at UNE as an advanced standing student in summer 2015. Professor Lori Power taught one of the first classes I took that year. She mentioned, offhandedly, her interest in developing a writing course in collaboration with folks at the Cumberland County Jail. I jumped on her idea and we created an independent study, an opportunity to collaborate on the development of a new course: Writing as a Tool for Change in Social Work Practice.
That independent study was the most inspiring work I completed in my first semester at UNE. Lori and I read work on anti-oppressive education, community-engaged learning and writing as a tool for personal and social change. We pulled from this lineage of ideas to create a course syllabus that felt both experimental and grounded in our understanding of social work values and ethics.
I had the opportunity to co-teach the pilot course with Lori in Fall 2016. Teaching allowed me to learn with and from the UNE students as they learned with and from writing workshop participants at the Cumberland County Jail. We were all engaged in co-creating new knowledge out of the melding of academic literature, popular media and experience in the community.
This course is a testament to the UNE School of Social Work's commitment to creative expressions of social work practice, to engaging in collaboration with members of the broader community, and to supporting the professional development of new social workers even after they graduate.
As we live our profession's commitment to social justice, the way we envision education and the classroom is so essential. As bell hooks (1994) wrote, "The academy is not paradise. But learning is a place where paradise can be created. The classroom with all of its limitations remains a location of possibility."
This project continues to feel full of possibility. We anticipate teaching the course again, partnering with additional community institutions and developing opportunities for students and recent graduates to publish and to teach.
hooks, b. (1994) Teaching to transgress: Education as the practice of freedom. London: Routledge.
fixing the criminal justice system
We are happy to congratulate Charlotte Warren, MSW ('08), currently representing District 84 in the Maine House of Representatives, who has been appointed to the Legislature's Criminal Justice and Public Safety Committee! This is a letter that she wrote that was originally published in the Bangor Daily News on January 3, 2017.
Eric Holder, former U.S. attorney general, once said, "I think there are too many people in jail for too long and for not necessarily good reasons."
As the newly appointed House chair of the Legislature's Criminal Justice and Public Safety Committee, I'm headed into the new session focused on ensuring that fewer Mainers enter the criminal justice system, and I also want to ensure that those who do enter the system get the tools they need to successfully exit it for good.
I'll work with committee members on both sides of the aisle to address the challenges that our state faces. That means providing responsible funding — and common-sense policy — for our criminal justice system. We need to address the fact that our county jails continue to struggle to find sustainable funding and that Maine taxpayers continue to shoulder that cost. I want to work with my colleagues to expand programs that help reduce recidivism by improving access to treatment for substance use disorder and job training opportunities to build the skills necessary to re-enter communities.
As chair of the Criminal Justice and Public Safety Committee, I will work to be a powerful force against any effort to bring back the failed war on drugs. We've come a long way in recognizing that we can't arrest our way out of the drug crisis. There is still work to do. Maine people are counting on us to protect them and their families. I look forward to the challenge and privilege of the work ahead.
—Rep. Charlotte Warren, D-Hallowell
the family place: agency spotlight
Tiffany Gleason, MSW ('13)
Tiffany graduated from UNE in 2013, and is the mother of 6 children ages 8-13 who keep her on her toes and keep her life adventurous! Last year she decided to get her CSW and continue doing what she loves. Helping and serving those in her community is her passion, but being a mom and a wife are where she finds her true joy!
The Starfish Principle comes from an essay by Loren Eiseley and tells the story of an elderly man who saw a child standing on a beach throwing starfish into the ocean. Thousands of starfish, stranded by the outgoing tide, lay on the beach around them. 
"Why are you throwing starfish into theocean?" the man asked the child.
"If I don't, they'll die."
"But with all these starfish," the man said looking around them, "you can't possibly expect to make a difference." 
The child picked up another starfish, tossed it into the ocean, and said, "It made a difference to that one." A single individual can be the difference! 
This principle is one that all employees, staff and volunteers live by at The Family Place. This principle along with their mission to "Protect Children and Strengthen Families" is why I applied for a position in their agency. 
The Family Place is an organization that is a beacon of light for those in need of resources to help strengthen their family, no matter what the dynamics of their family are. We offer a wide range of services for the community, including workshops for both parents and children, counseling services, educational classes, and weekly scheduled child care to give parents time for self-care or to attend therapy. We also provide emergency child care and respite child care for children awaiting placement. Additionally, The Family Place holds family focused events throughout the year. 
The primary goal of The Family Place is to support parents and families in their time of need. This kind of support is something that is so apparent in our new Resiliency Project.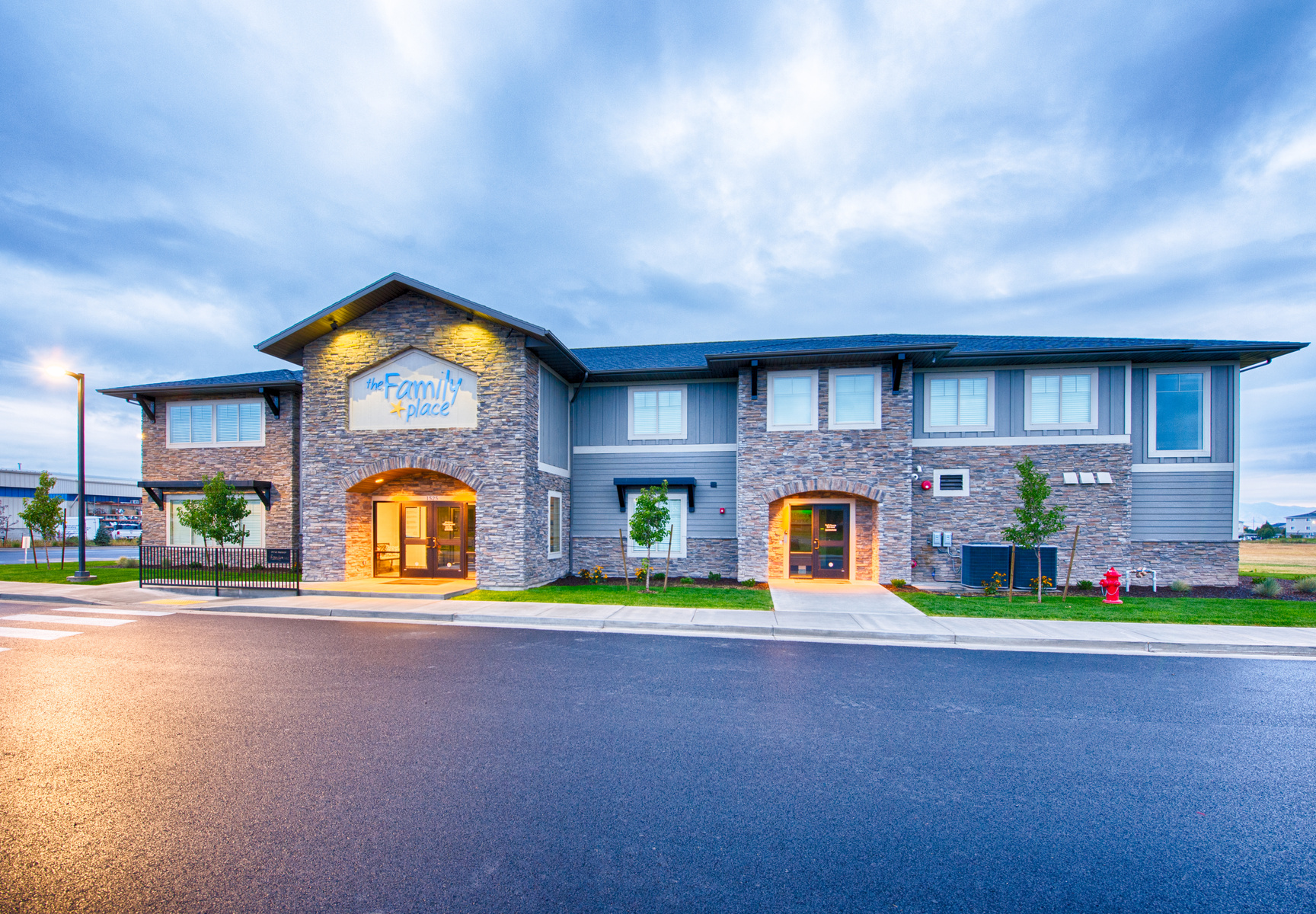 This project will allow our agency to help our community become trauma-informed. The project gives us the opportunity to work with refugees and veterans and their families in order to strengthen the parent-child relationship during stressful and often traumatic times in children's and families' lives. The Family Place will be implementing the Attachment, Self-Regulation, and Competency (ARC) framework. ARC incorporates principles of development, trauma, attachment and risk and resilience theory and research with strengths-based approaches. We will be conducting research (with the help of Utah State University) on how this framework can help children who have experienced trauma. We hypothesize that as children and their families become more attuned to each other and their emotions that child trauma rates, PTSD scores and parenting stress will all decrease significantly over time. We are implementing the ARC framework through three modalities: our Kid's Place therapeutic children's center; home visits where we will guide parents and children to be more aware and attuned to each other; and finally group therapy. The Resiliency Project is as simple as its title–working with people who have experienced trauma to offer them the help to be safe, be successful, and have the empowerment they need to be a strong family. We work to help them see how resilient they are.
The Family Place is an organization of love, caring and compassion for all. The Resiliency Project allows us to work with our community to offer support and build on a foundation of hope. The hope is that as we continue to work on the parent-child relationship it will foster positive outcomes for the families we serve and spread to others in the community. 
Esterlee Molyneux, the Executive Director of The Family Place, says, "I believe that any person engaged in helping children live a life of safety, peace and love are on the side of angels." As I have watched this agency in motion and seen not only the people that work here, but also the support from our community for The Family Place, it is apparent to me that The Family Place is on the side of angels. Their presence in the community is one of love, courage, compassion, and hope. They strive to fill service gaps in our community and do so with grace and affection for all the clients they serve. I am humbled to be a part of this great organization and excited to see The Resiliency Project come to life. My hope is that the love from this agency will spread to others across the state and beyond. 
At the end of the day a single organization can be the difference!
finding that sweet place
Thomas Chalmers McLaughlin, MSW, PhD.
Tom and his students for the Research II course are going out in Portland to count the number of homeless people who live in the area. This will culminate in a film project that we will exhibit this Spring.
Imagine that you have the sweetest place to live in the whole world. Its perfect for you. You have your stuff, maybe a great view, access to food. Everything is perfect and its free, but there's a catch, the catch is that it's a secret place and if anyone finds out about it, you will have to leave.
Its within this context that counting people who are homeless and sleeping outside are hard to find. But the last week in January each year, the federal government requires all providers of homelessness services to count people who are homeless. The count which occurs nationwide, will take place January 24. 
For the first time, the Fed's are asking states to expand their count of people who are homeless to include youth. Youth who are homeless are even harder to count than adults! They really subscribe to the sweetest place to stay as long as it remains a secret! The School of Social Work is working with several of the providers and Maine housing to conduct an accurate count of homeless youth. We have 20 students who are in field placements in schools and other youth focused organizations in Maine. Many of them have offered to help with the count. If all goes well, we will have a higher number of people who are homeless in Maine then have been previously counted. That doesn't mean there are more homeless people in Maine, just that we are getting better at counting! Stay tuned. —​Tom
STUDENT RESEARCH AND AGENCY ART EXHIBITION AT UNE
Foundation Year student of Social Work, Julia Bergquist, is currently conducting a research project evaluating art as therapy's influence on the emotional stability of adults diagnosed with schizophrenia. All of the research participants are involved in Shalom House's art program, and the research includes surveys and interview questions. Many of the artists featured in UNE's exhibition have participated in the research, and the preliminary results collected thus far indicate art as therapy's positive influence on the emotional stability of adults diagnosed with schizophrenia. One participant told the researcher, "I spend all day feeling anxious and ready to give up. When I come here [to the studio], I feel good about myself and ready to be strong". The UNE Applied Arts and Social Justice Certificate are exhibiting work from the Shalom House art program starting in February. More info found below in the Upcoming Events section.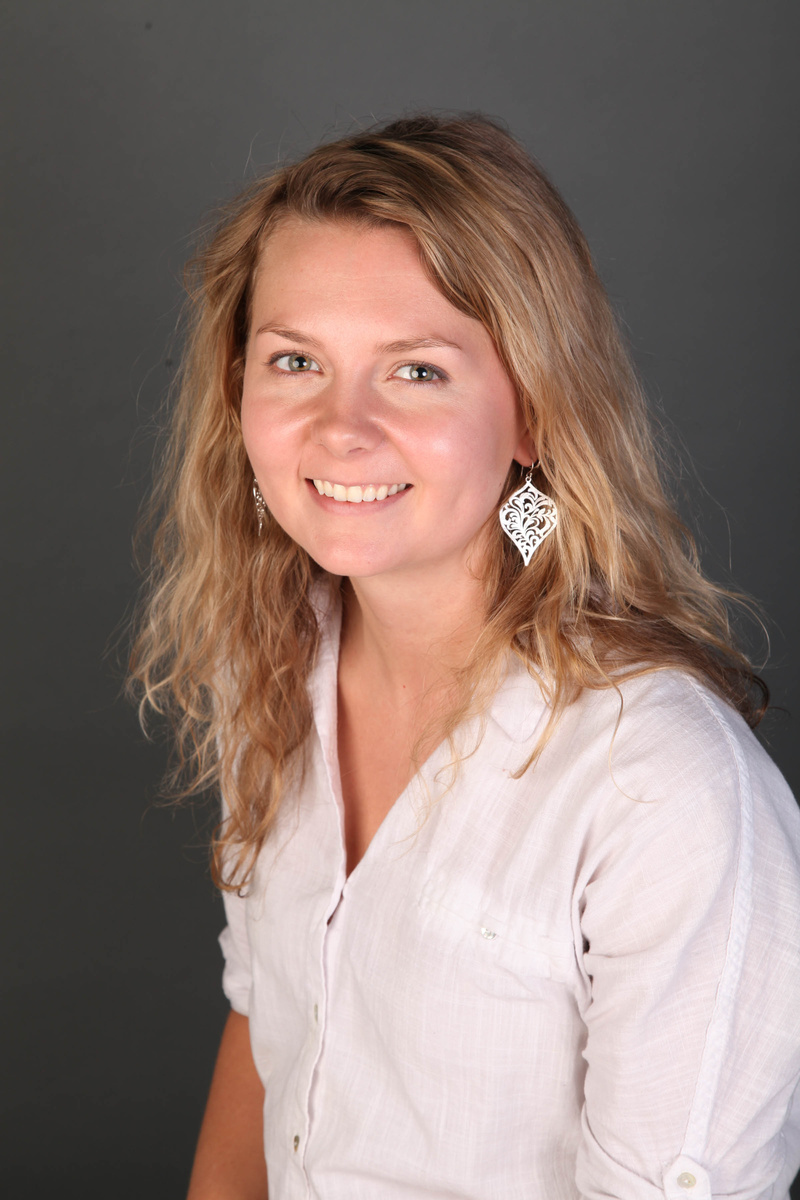 Bridging the gap for social inclusion: UNE students work with local teens
During the Fall 2016 semester, two students from the University of New England's School of Social Work, along with Professor Lori Power, M.A., Ed.D., designed and took part in an independent study to explore the barriers to social inclusion that Portland teenagers and young adults from various cultural backgrounds face. The two designed the independent study as part of their requirements for the Applied Arts and Social Justice Certificate, offered in UNE's campus-based and hybrid Social Work programs.
Lisa DiGiovanni and Lauren Dembski, both December 2016 School of Social Work graduates, collaborated with a Portland youth group headed by David Thete called Kesha Wazo, which means "tomorrow's ideas." The UNE students facilitated discussions and focus groups with Kesho Wazo, learning about young people's lives and the sometimes harsh realities experienced by people of color in the nation's Whitest state. DiGiovanni, Dembski and Kesho Wazo also worked with Casco Bay High school, running focus groups in the classroom to include students thoughts and experiences. They supplemented these discussions with written and creative media, engaging the community in sometimes uncomfortable but certainly critical conversations around issues of race.
The UNE students and Kesho Wazo participants used the material generated from the focus groups to create an arts project: a physical bridge that depicts ideas of how the community can bridge racial gaps that exist in our society. They revealed the bridge at an event on the Portland campus in December and shared stories, poetry and ideas for future collaboration with the professors, students and members of the community.
"As a social worker, there is no greater inspiration than listening to a person's raw, firsthand experience," said Dembski. "By raising their voices, the young people who participated in this project highlighted the troubling realities of injustices that exist right here in our community. But their voices also instilled hope as they expressed their generation's desire for social reform and change."
"This project was an amazing experience that built relationships with young adults and fueled our passion to effect change," said DiGiovanni. "UNE's Applied Arts and Social Justice program gave us encouragement and support to integrate a hands-on approach within our community while providing knowledge that I can use in my future career."
Read more about DiGiovanni and Dembski's experience in their blog.
Housing in Augusta key to safe senior living
This is an article by current student Sara Grant (MSW Candidate '18) originally published in the Kennebec Journal on January 23. 
Safe, accessible housing is an important livability factor for all Augusta residents.
As we all know, Maine, although a beautiful place to live, has some harsh weather, particularly in the winter months. Fortunately, the city of Augusta has many great options for its residents, especially older adults.
Augusta is home to the Maine State Housing Authority that combines public and private housing finance to help people with low to moderate incomes purchase homes for themselves and their families. MSHA helps residents make improvements to their homes, offers homebuyer programs and provides rental assistance, homeless assistance, and energy and heating assistance to qualified individuals.
Augusta is also home to the Augusta Housing Authority and has many subsidized apartment complexes and buildings available to families, people with disabilities, and those over the age of 65 who meet income eligibility requirements. Safe, accessible, affordable and warm housing can be found all over the city — on both sides of the Kennebec River. As part of the AARP Age-Friendly Network, this article will help to showcase housing available to residents over the age of 65, but our city also has great housing options to offer to families, college students and people starting out on their own.
Most recently, Augusta Housing Authority opened the newly converted Hodgkins School Apartments which offers 47 apartments for seniors in a great location. Stewart Property Management manages the Cony Flatiron Senior Residence which has 48 apartments in the gorgeously renovated old Cony High School building. These apartments are available to people over the age of 55 and should help to decrease the large number of older adults on various waiting lists for housing across the state.
There are several other apartment buildings and complexes that offer safe, affordable housing in Augusta including 98 Water Street, John Marvin Tower, Margaret Chase Smith House apartments, Kennebec Plaza, Roncalli Apartments and more. Many of these buildings have locked entrances, offering their tenants a great sense of security at home. A bonus for many tenants who live in these apartments are that snow removal, grounds keeping and garbage disposal/recycling are included in the rent, making it easier to remain independent much longer.
The concept of aging in place is defined as being able to live in your own home and community safely, independently and comfortably regardless of your age, income or ability level, according to the Centers for Disease Control and Prevention. The housing options in Augusta, as well as many of the support services provided by community and health service agencies, provide the residents of Augusta with the opportunity to remain independent for many, many years.
Within many of these buildings and complexes, tenants join together forming their own little inner communities supporting one another, performing safety checks and forming invaluable relationships with one another. Having such a strong informal support system in the place you live is a key component of successful aging in place.
The Age-Friendly Committee is proud of the existing services available that make Augusta such a livable community, and we are working toward continuously improving the livability of our city.
Sara Grant, a resident of Augusta, is a social worker currently pursuing her master's degree with a focus on gerontology at the University of New England. Sara is an active member of Augusta's Age-Friendly Committee and is considered a "mover and a shaker" when it comes to advocacy, initiating new programs to benefit Augusta residents, and making our city a more livable community. This column is the third in a series of eight to highlight the Augusta Age Friendly Committee.
---
opportunity for WCHP / msw students: ghana cross cultural health immersion
The program offers an immersion experience in August, enabling students to work alongside Ghana Health Service, community health educators and the community. Since 2008, UNE students, faculty and staff have been part of this partnership in the twin cities of Sekondi and Takoradi, Ghana, West Africa. Participants engage in direct health services, interprofessional collaboration, community education and academic and cross cultural exchange. Students from all health professions programs are invited to participate, and will, in conjunction with participating faculty, develop, implement and evaluate health education curricula relevant to the population need. Students who are interested are required to submit their applications by February 1, 2017. For more information and for an application, please see the Cross Cultural Initiatives website. And to read an recent account from a MSW student who took the trip in 2015, please read Kathryn Ridgeway's article in our September 2015 issue.
une msw honor society: sigma lambda
Interested in Joining the UNE MSW Honor Society Sigma Lambda? We would love to have you as part of our organization! In order to join you need to have a 3.5 GPA and need to have completed one term of classes. You must send an email from your UNE account to Amy Scholl and send your transcripts to Sunyana Benjamin. There is a $30 fee that covers the cost of the certificate and pin and must be paid by cashier's check or money order only. Once the email, transcripts and money are received, members are added to the UNE MSW Honor Society page quarterly. Please feel free to post any questions on the Interested in Joining the Honor Society Facebook page and we will address them. Honor Society officers are: President Amy Scholl, Vice President Amy Tracy, Secretary Sunyana Benjamin and Treasurer Judy Barrett.
student organization meetings!
Hello students! Your Social Work Student Organization (SWO) officers are looking forward to be working alongside all of you to make some great things happen here on campus, and beyond! We encourage students to come with ideas for events, resources to share with colleagues, and thoughts on how to best advocate both for those we serve and for ourselves. As an organization, we are excited to build a network of support, connection and idea sharing among our student body. We hope to see you at a meeting!
Next meeting times (taking place in Alexander Wing Study Lab from 12-1 p.m.):
2017: February 1 & 15, March 1 & 22, April 5 & 19 and May 3
SWO is now recruiting! There are many officers who will be graduating in May and student leadership positions are available. We will be looking for candidates for the soon-to-be vacated positions of President, Vice President, Treasurer, GAPSA Senator and GAPSA Councilor. Any current student interested should reach out to one of the officers below:
SOCIAL JUSTICE ARTWORK NEEDED!
Do you know of an artist or group whose art has a social justice theme? The art can address such themes as poverty, addiction, environment, gun violence, food security and many others! We need new art for the Hersey fourth floor hallway, and perhaps even the hallway near Parker Pavilion! If you, or an artist or group you know, would like to hang their art for a period of two or three months, please contact Lori Power, (207) 221-4493. Many thanks!
CALL TO ALUMNI: STUDENTS NEED YOUR HELP! 
If you have graduated from UNE with your MSW two or more years ago, and are interested in a volunteer opportunity that will enhance your skills as a professional social worker, we need you! Our program is full of amazing students who need field instructors for their foundation and advanced field placements. As an alum, you understand the importance of field education and the expectations of students in our MSW program. Our field instructors have flexibility in how field instruction is delivered. You may meet with your student by phone, video conference, or face-to-face. If you'd like to provide field instruction to one or more students, please contact Director of Field Education Kelli Fox. Thank you!
---
Upcoming Events
UNE SSW OPEN house!
Get to know us now! Come learn about UNE's School of Social Work MSW Program at our Open House. Hear about our new certificate program Applied Arts and Social Justice. Learn about our field education program and the breadth of opportunity available to you through our curriculum. Lori Power, M.A., Ed.D., coordinator of the Applied Arts and Social Justicie Certificate will provide a brief presentation and other faculty will present an overview of the curriculum and field education program and there will be current students also presenting. Faculty and staff will be available to answer any questions you may have!
February 25: Applied Arts and Social Justice Certificate - 

Alfond Science Center 106 (ACHS 106), Biddeford Campus, 9 -11 a.m.
​artists of shalom house: New art exhibit and reception at ssw
The School of Social Work's Applied Arts and Social Justice Certificate Program presents Artists of Shalom House. This exhibit features work from various artists from Shalom House. The Opening Reception with the Artists is on Wednesday, February 1 from 4-6 p.m. The exhibit will run through April.  Learn more
Celebrating Empowerment: A Multicultural Showcase!
Join us for art, music, film and food as we celebrate the accomplishments of local Maine immigrant community members!
The event will showcase local multicultural artwork, and there will be a short film screening followed by a panel discussion with individuals from the film and members of the Portland, Maine immigrant community at large.
THE FILM: 
Out of the Shadows: The Immigrant Woman (Written and Co-Directed by Meg Webster and Donna Gaspar Jarvis; Filmed, Edited and Produced by Meg Webster) TRAILER
Created for the inaugural Maine Empower The Immigrant Woman Conference this short film offers innovative perspective on the modern day Maine Immigrant story. Six Maine immigrant women share their unique journeys and offer insight into how they persevered to overcome barriers to start businesses and organizations, further their education, and give back to their local Maine communities. Their words of wisdom reach across cultures, race and class to resonate with any individual desiring to feel empowered.
Please join us on February 15 in Ludcke Hall (Portland Campus), 6-8 p.m.
This event is brought to you by the UNE SSW Student Organization and Empower the Immigrant Woman.
upcoming ipec events
These events are geared toward students but are free and open to the public
Monday, February 6
IPEC Event: Yuval Ron - Healing and Transforming Consciousness through Sacred Sound, Music and Dance 
Alexander Hall, Portland Campus, 

5-8 p.m.

HD/CUP There is a reception with refreshments from 5-5:30 p.m. Co-sponsors IPEC, ISE
Wednesday, February 8
IPEC Event: Clinica de Migrantes – Intersection of immigration and health care (film and discussion with production staff)
Ludcke Auditorium, Portland Campus, 

12-1:30 p.m.

HD – Full Lunch. A light meal is served.
Co-sponsors IPEC, ISE
Wednesday, February 15
11 a.m.-3 p.m.
Finley Recreation Center (Snow Date Feb. 22)
Wednesday, February 15
IPEC Event: Bottom Dollars, a documentary film that exposes the history of oppression of people with disabilities in the area of work through personal stories and expert interviews
Blewett 06 Portland Campus, 

12-1:30 p.m.

HD/CUP A light meal will be served.
Co-sponsors: IPEC, LEND Grant
Wednesday, March 1
IPEC Event: Intersection of chronic pain, addiction and recovery panel
12-1:30 p.m.
Ludcke Auditorium, Portland Campus | Decary Café Chretien Function Room 1, Biddeford Campus (LIVESTREAM)
HD/CUP A light meal will be served on the Portland campus. Co-sponsors: IPEC, PEAC
Wednesday, March 8
Wednesday, March 22
IPEC Event: Health Care Litigation: An Interprofessional Approach to Reducing Medical Error
12-1:30 p.m.
Ludcke Auditorium, Portland Campus | Decary Café Chretien Function Room 1, Biddeford Campus (LIVESTREAM)
HD/CUP A light meal is served on the Portland campus.
Wednesday, March 29
IPEC Event: Primary Care Progress
12-1:30 p.m.
Ludcke Auditorium, Portland Campus | Decary Café Chretien Function Room 1, Biddeford Campus (LIVESTREAM)
HD/CUP A light meal is served on the Portland campus.
Co-sponsors: IPEC, AHEC
Wednesday, April 5
IPEC Event: Green Dot Training (Green Dot training is a comprehensive approach to violence prevention centered on bystander intervention and social change)
12-1:30 p.m.
Ludcke Auditorium, Portland Campus | Decary Café Chretien Function Room 1, Biddeford Campus (LIVESTREAM)
HD/CUP and the SBIRT Student Leaders Program. A light meal is served on the Portland campus.
Co-sponsors IPEC, ISE, SBIRT
Wednesday, April 12
IPEC Event: Mental illness and Addiction – A client centered approach (student-led panel discussion)
12-1:30 p.m.
Ludcke Auditorium, Portland Campus | Decary Café Chretien Function Room 1, Biddeford Campus (LIVESTREAM)
Attendance at this event qualifies for the IP Honors HD/CUP A light meal is served on the Portland campus.
Wednesday, April 19
IPEC Event: Mercy Pain Clinic (Student Presentations)
12-1:30 p.m.
Ludcke Auditorium, Portland Campus | Decary Café Chretien Function Room 1, Biddeford Campus (LIVESTREAM)
HD/CUP A light meal is served on the Portland campus.
Wednesday, April 26
IPEC Event Poster and Presentation Session
12-1:30 p.m., Ludcke Auditorium
Portland Campus Only (Recorded, but not livestreamed)
Attendance at this event qualifies for the IP Honors Distinction application and a full lunch is served.
To Livestream: http://stream.une.edu/events/
To LiveTWEET: #ipeune @uneipe