No matter what your connection to UNE — as an undergraduate or graduate student, alum, faculty member, or employer partner — Career Services has resources available for you. Career Services offers a blend of career and personal interest exploration, resume and cover letter assistance, and guidance during the transition to employment. We also coordinate annual career fairs and serve as liaison between the campus communities and area employers.
---
Undergraduate Survey Highlights
CLASS OF 2017
Number of Graduates Surveyed: 543
Knowledge Rate: 66%
Class includes graduates from August 2016, December 2016 and May 2017. Survey and knowledge information is based on data six months to one year after graduation according to the National Association of College Employers first destination reporting standards.
Destination by Category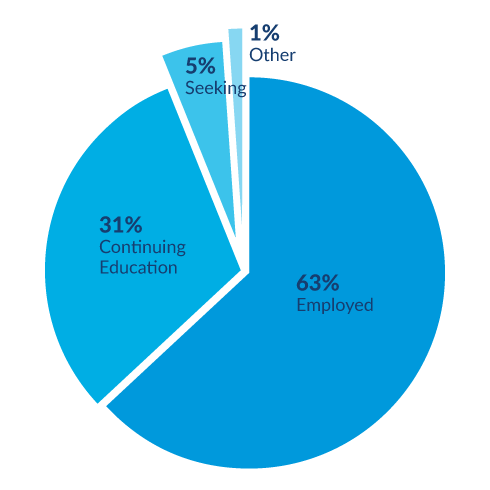 Graduate/Professional
School Results