Program Overview
Help others get on the path to wellness. At the intersection of health and human behavior, UNE's Health, Wellness, and Occupational Studies major will teach you how to work with diverse individuals and populations to assess their wellness and guide them toward healthier lives. Combining health sciences, wellness promotion, and human occupation, it is a perfect foundation to a health professions graduate degree or for careers in the health and wellness industry.
---
Why UNE for Health, Wellness, and Occupational Studies
You'll study Health, Wellness, and Occupational Studies in a uniquely interprofessional educational environment. With more than a dozen health professions programs and a robust Education Department, UNE situates this major within a web of innovative, interdisciplinary University partnerships.
Meaningful service learning in the community
Undergraduate research opportunities
Optional Mental Health Rehabilitation Technician Certification
Small classes and close faculty relationships
Flexibility to pursue a minor
Early Assurance option for UNE's Occupational Therapy and Physical Therapy graduate programs
---
Careers
Through training in occupational science, motivational interviewing, wellness assessment, stress management, and health education, you will develop the technical and analytical skills needed for a rewarding career helping others reach their health goals. Our graduates have pursued many fascinating careers, including:
Occupational Therapist
Physical Therapist
Health Educator
Wellness Coordinator/Director
Guidance Counselor
Special Educator
Benefits Coordinator
Disability Advocate
Vocational Rehabilitation Counselor
Health Care Administrator
Case Manager
Growing Fast
The health care and social assistance industry is one of the largest industries in the country and jobs in the field are increasing at more than double the national average. Nearly 22 million jobs are projected by 2022 according to the U.S. Bureau of Labor Statistics.
Whether you have a specific career goal in mind or a vague idea of the field that interests you, the Office of Career Services is here to help you plan your next step.
93%

of graduates employed or enrolled in grad school within one year of graduation
#1

in Maine for getting a job (Zippia, 2019)
---
Academics
EXAMPLES OF AVAILABLE COURSES
The following are some examples of the exciting courses that the Health, Wellness, and Occupational Studies major offers:
Holistic Health
Stress Management
Equine-Assisted Therapy and Wellness
Occupational Science
Substance Misuse and Prevention
Disability Studies
Assessment for Wellness Consultation
To learn more about program, see the Curriculum, visit the Catalog, or read our Health, Wellness, and Occupational Studies student handbook.
---
Meet our Faculty and Professional Staff
---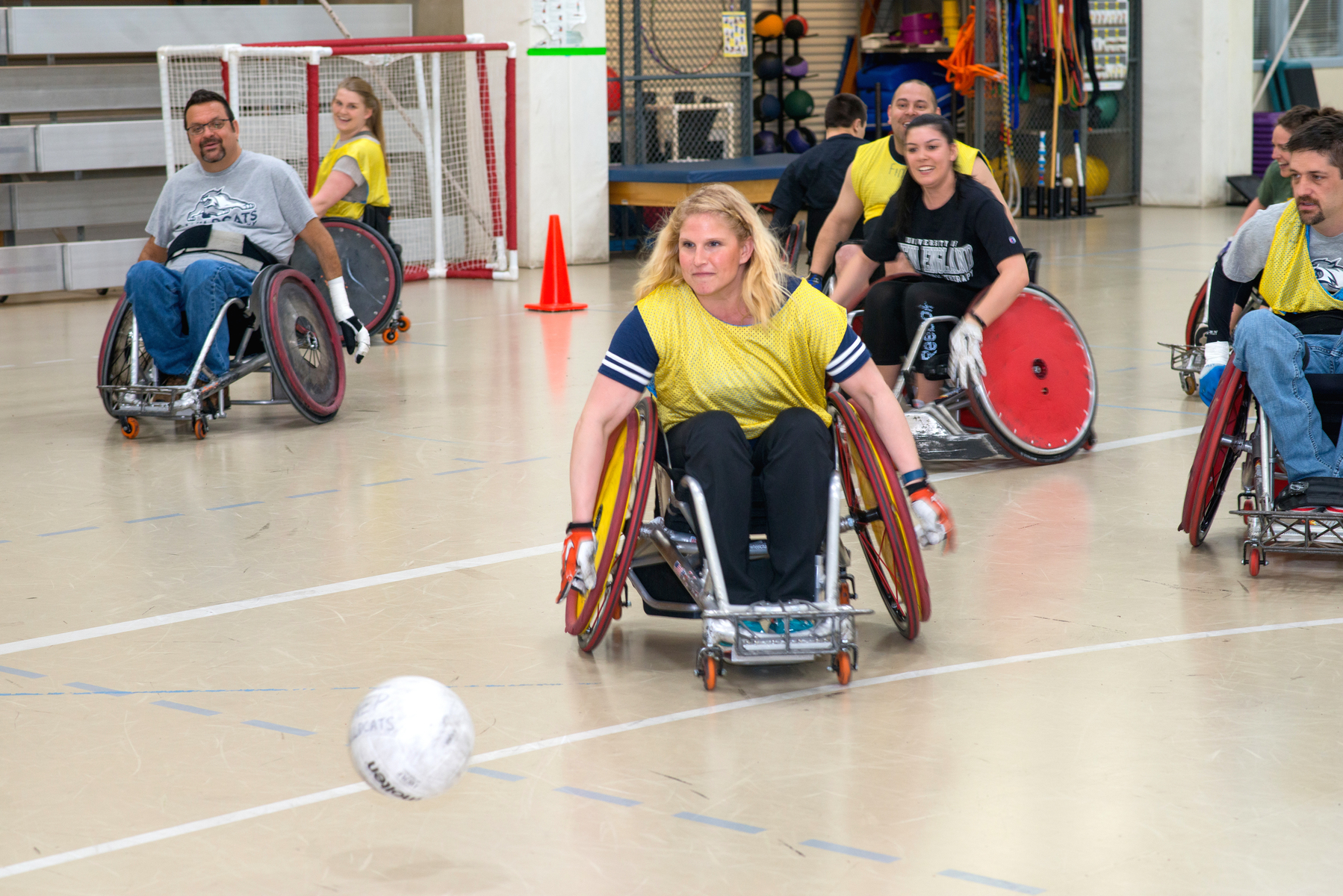 ---
Experiential Learning
With a focus on skills development, the Health, Wellness, and Occupational Studies major provides opportunities for hands-on learning through collaborative projects, undergraduate research, service learning, internships, and extra-curricular activities that complement coursework.
ACTIVITIES AND OPPORTUNITIES
Run a summer camp for children with autism spectrum disorder
Research adaptive sports, holistic health methods, and stress management
Earn certification as a Peer Health Educator
Organize Boys & Girls Club festivals
Mentor youth in empowerment programs
Implement community-based health interventions
Engage older adult cognition through creative arts
Design disability advocacy programs
INTERNSHIPS
A wide array of enriching internship opportunities exist at sites including:
Maine Adaptive Sports & Recreation
Maine Medical Center Research Institute
Carlisle Academy Integrative Therapy & Sports
My Place Teen Center
St. Louis Child Development Center
St. Joseph's Rehabilitation & Residence
Contact HWOS Internship Coordinator, Collyn Baeder, M.P.H., to learn more about your internship experience.
---
See the World
Immerse yourself in a new culture for a semester by studying abroad in Spain, France, Iceland, or at UNE's own campus in Morocco. Or, you may choose from several shorter travel courses. Learn about health and community development in Kenya, for example, or volunteer on an organic farming co-op in Cuba. Other courses take you on adventures in exciting locations such as Costa Rica, Mexico, Italy, and Ireland.
Interested in studying abroad? Make a plan with your advisor.