THE PROFESSION OF OSTEOPATHIC MEDICINE IN THE UNITED STATES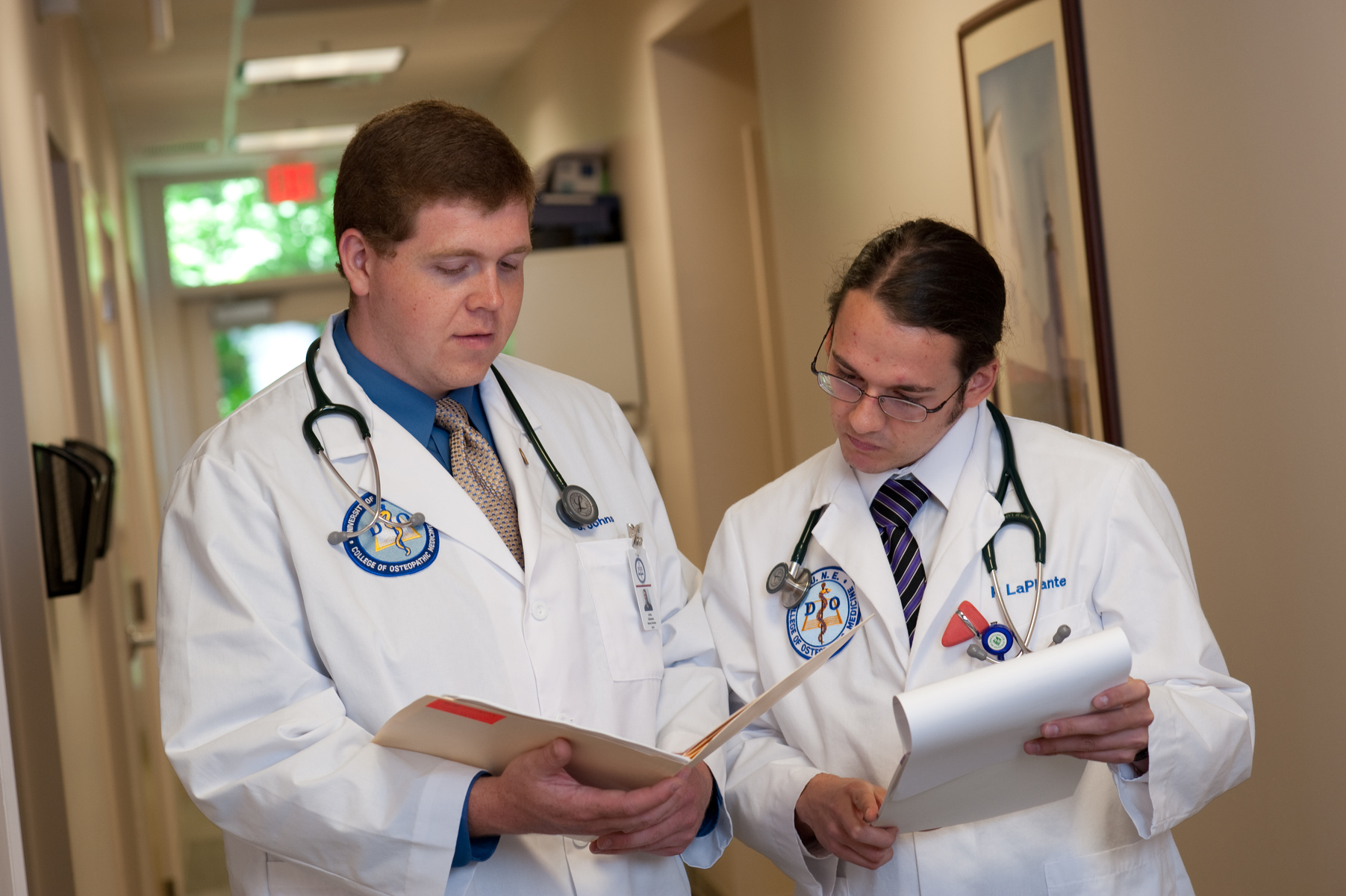 Doctors of Osteopathic Medicine (D.O.) are one of two types of fully-licensed medical doctors in the United States, and practice in every medical specialty. D.O.s can work either independently, as associates or partners in group practices, or as employees of hospitals, medical groups, and the government, including the military. D.O.s can also work in an academic, research, or pharmaceutical setting. As physicians and surgeons, D.O.s examine, diagnose and treat patients, prescribe medication, interpret diagnostic tests, and all of the other tasks expected of modern medical doctors.
EDUCATION OF DOCTORS OF OSTEOPATHIC MEDICINE
D.O. physicians and surgeons have demanding training requirements. Becoming a D.O. requires four years of medical school after obtaining a bachelor's degree, and is divided into the first two years — pre-clerkship years — and the second two years — clinical or clerkship years — of training.
Pre-clerkship is on-campus training where the fundamental knowledge of anatomy, manual medicine, clinical skills, and laboratory sciences are taught primarily in a lecture, small group, simulation, and lab setting. Students also gain knowledge from biomedical science courses in these types of settings. Unlike in other types of education, students at osteopathic medical school are assessed for competency of skill in Osteopathic Manual Medicine (OMM) as well as traditional clinical skills, and graded from knowledge-based exams. Clerkship takes place primarily while students are rotating on various specialty services at clinics or hospitals exposing the students first-hand to what is involved in providing medical care in different settings. D.O. students must also pass national board exams to progress, and may take M.D. board examinations, as well. Once clerkship is completed, D.O.s complete further training at D.O. and/or M.D. residencies and fellowship programs, which — depending on their specialty — take an additional three to seven years to complete. 
JOB OUTLOOK FOR DOCTORS OF OSTEOPATHIC MEDICINE
Demand for doctors in the American Healthcare System continues to grow faster than the supply, with a shortfall of between 61,700 and 94,700 by the year 2025. Job growth for physicians is projected to increase into the foreseeable future. Amid this, Osteopathic Medicine is growing at a tremendous pace with the number of D.O.s increasing by 276% since 1986.*