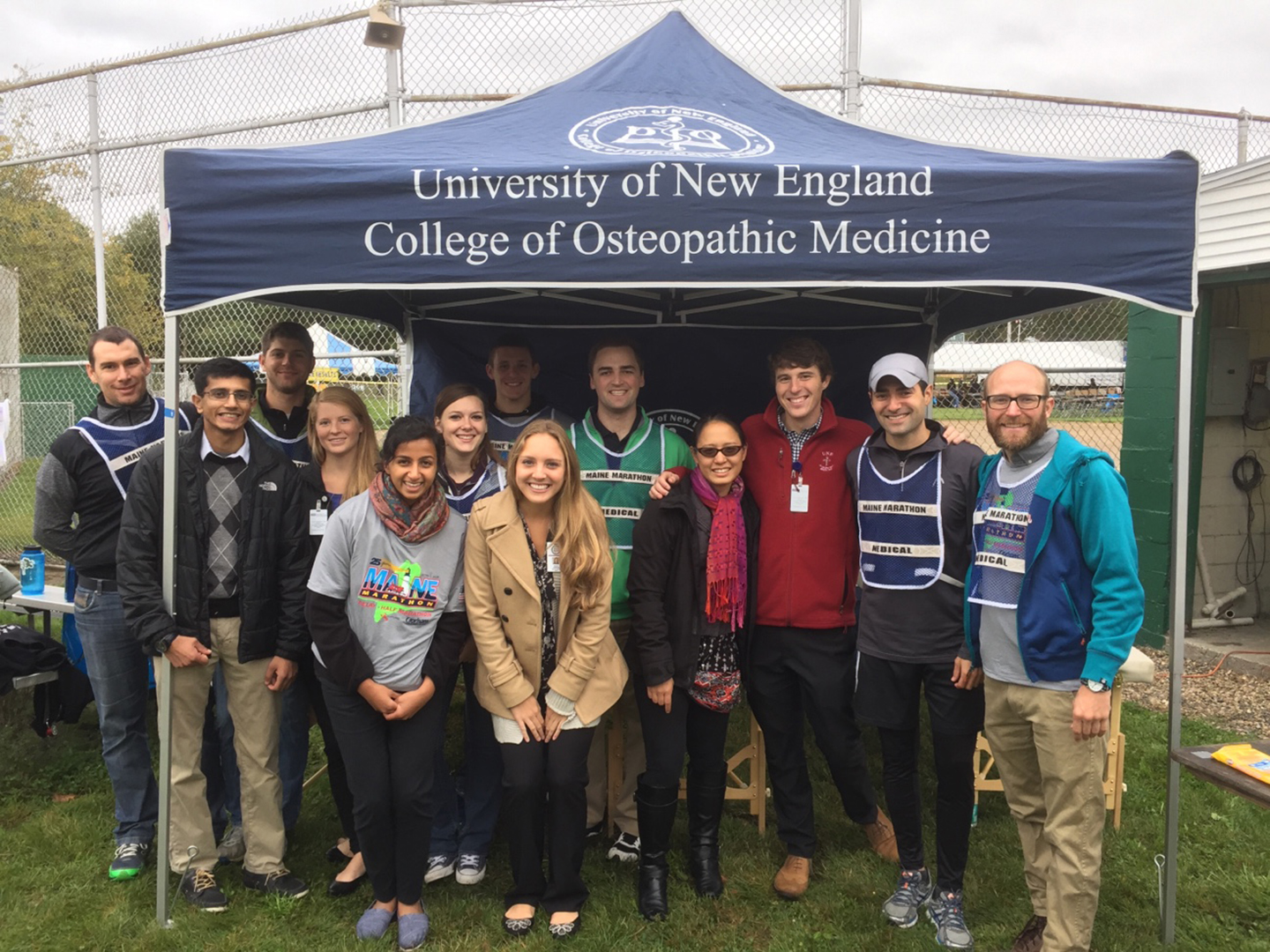 UNE COM delivers a multitude of opportunities for you to compound your educational experience. You will encounter a panoramic range of opportunities from personal and professional growth to recreational activities. Live your passion and cultivate a desire for helping others.
There are more than 40 different clubs and organizations that COM students are involved in representing all interests. However, if you do find that we are lacking in an area it is easy to start your own club.
There are many different intramural sports for you to take part in, as well as fitness classes — as a participant or instructor.
Community service is a large part of student life here at UNE COM. Students take part in a variety of events that integrate their classroom experiences, strengthen their leadership development, and give back to the greater community.