Clubs & Organizations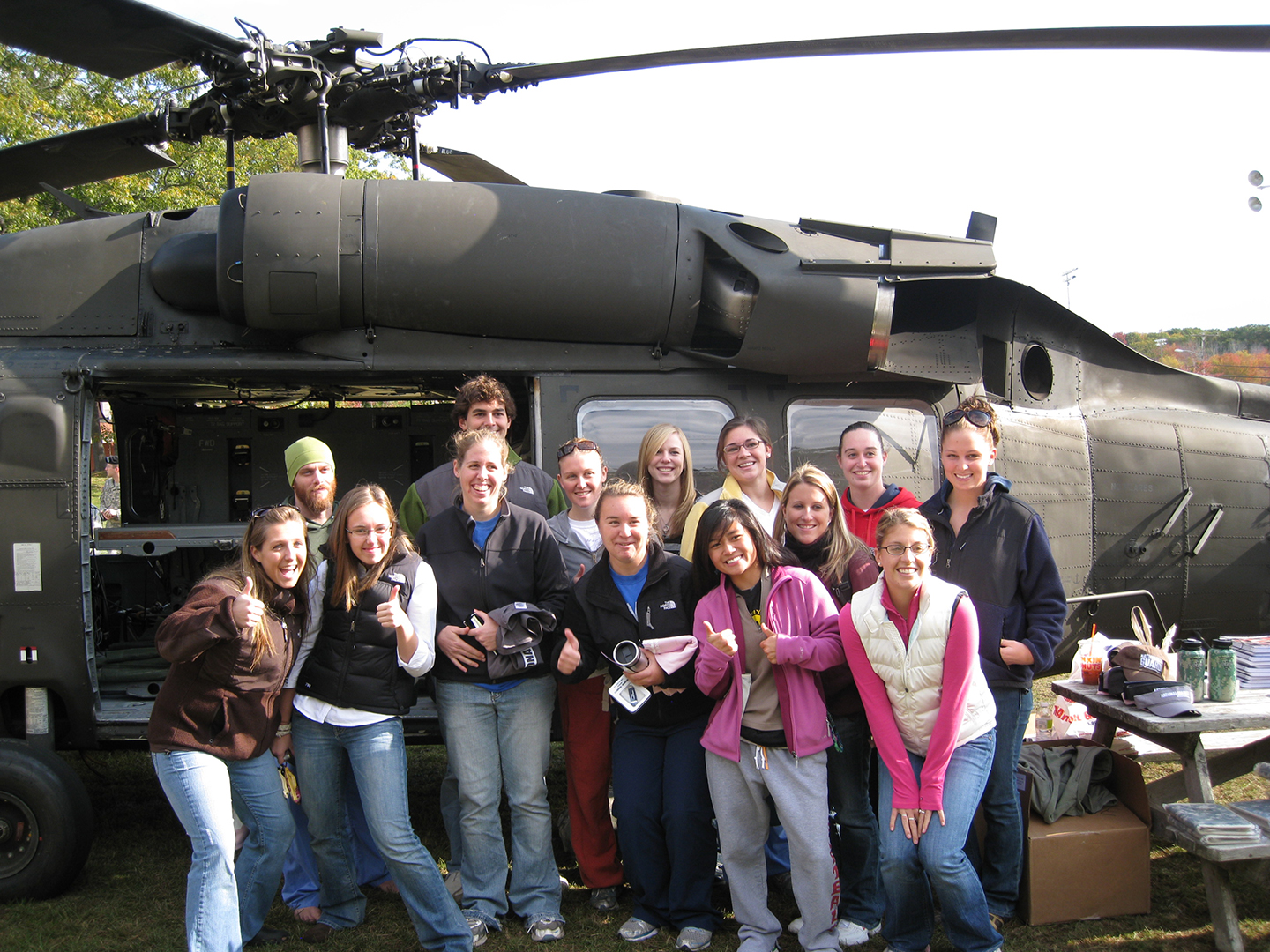 Association of Military Osteopathic Physicians and Surgeons (AMOPS)
Mission Statement: Disseminate information to members regarding military rotations, and inform members of responsibilities and expectations for eventual military service.
National Affiliation: COM Student Chapter of AMOPS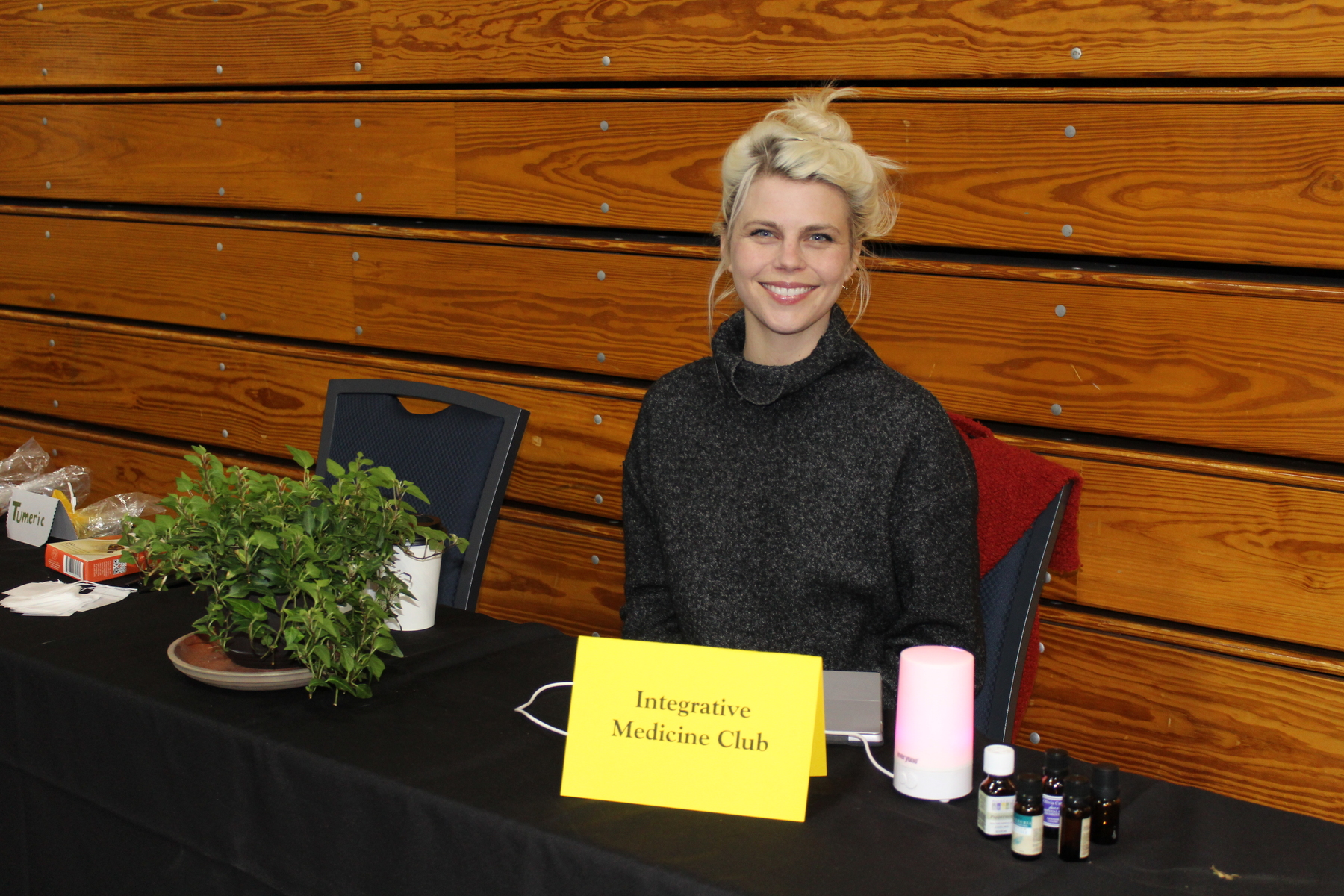 Integrative Medicine Club (IMC)
Mission Statement: IMC exists to promote and support student interest in modern and traditional healing modalities that augment the holistic practice of osteopathic medicine, and to encourage students to regularly engage in activities which bolster their own health and wellbeing.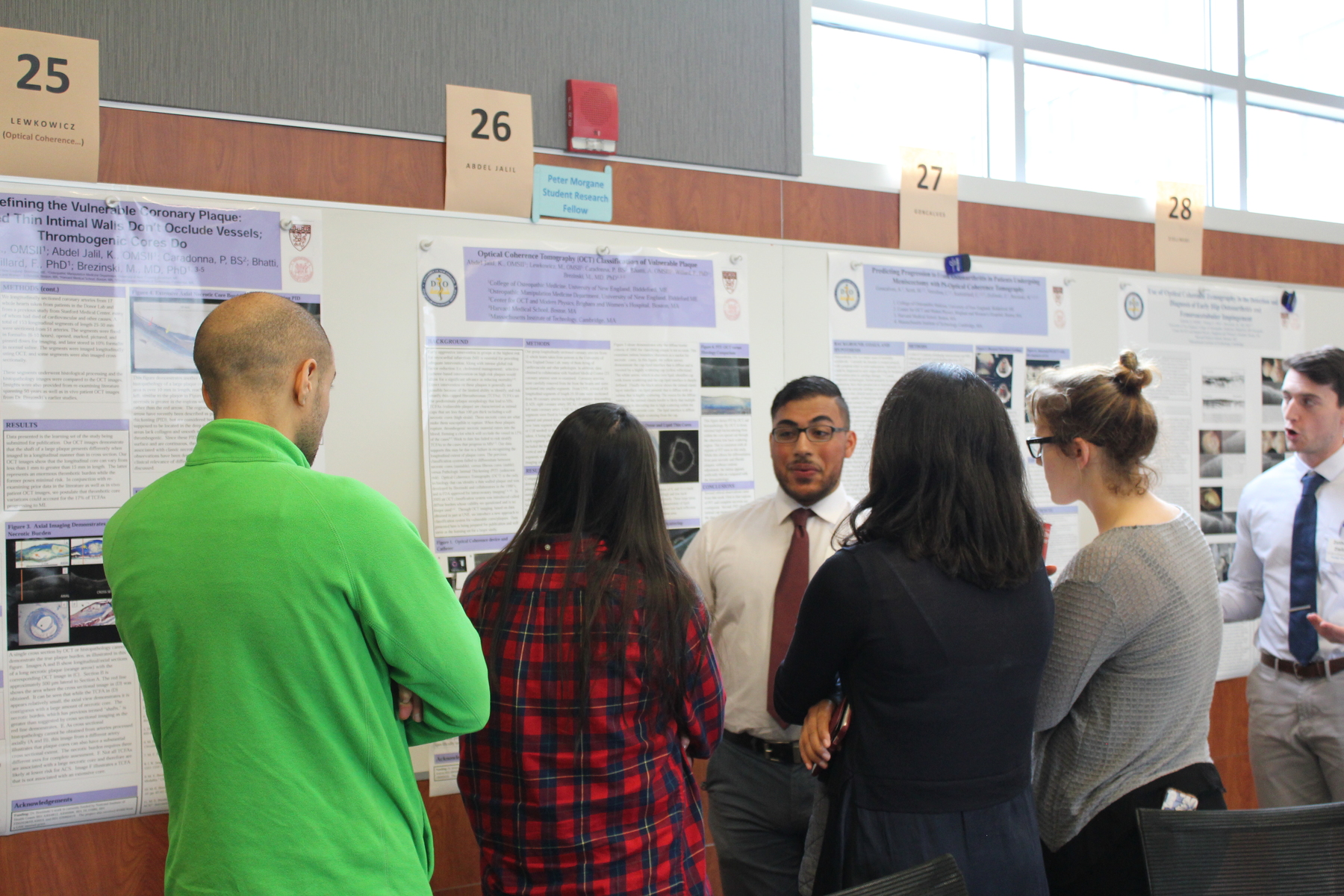 New England Research Club (NERC)
Mission Statement: Promotes medical student research, both clinical and basic science, at COM and affiliated institutions.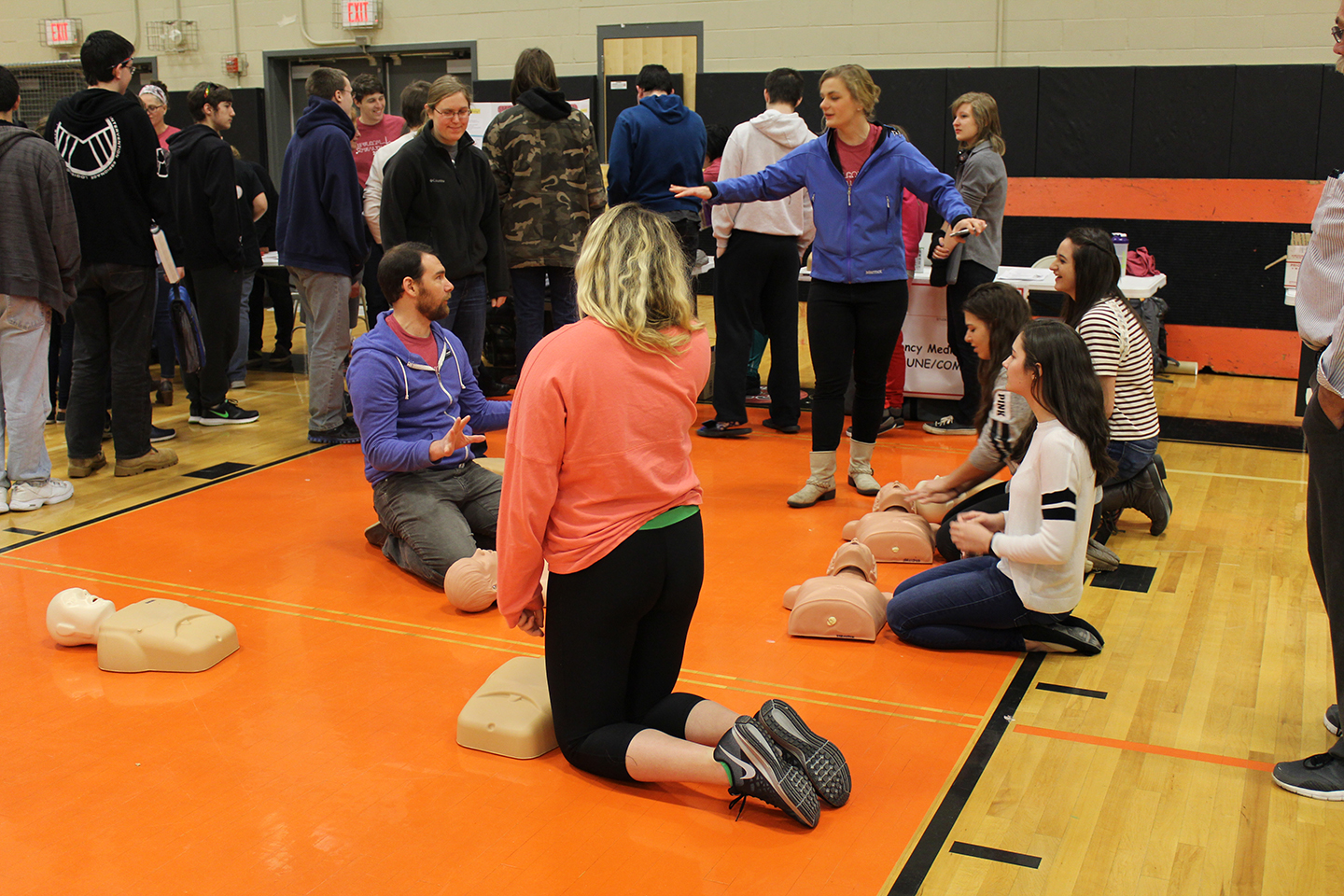 Public Health Club
Mission Statement: Provide students with the opportunity to enhance their knowledge around various public health disciplines and allow for involvement in public health issues as they pertain to the local and global community.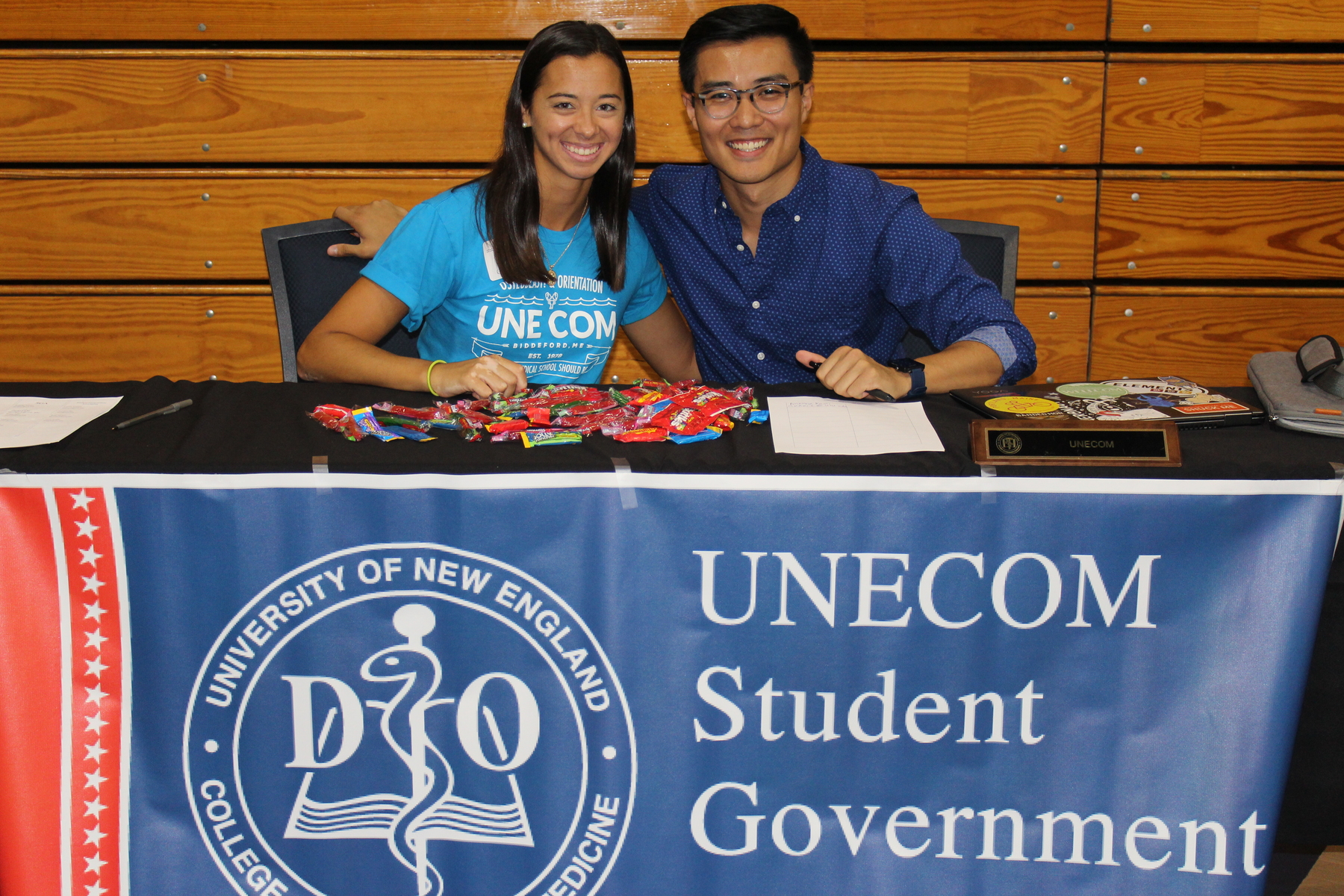 Student Government Association (SGA)
Mission Statement: Act as the voice of medical students within UNE COM to advocate (through its various committees) concerns in curriculum, ethics and legislative affairs to the COM administration, and to represent UNE COM at the state level as well as national osteopathic professional organizations. Coordinate special events to help students network and bond with their classmates.
Who We Are:
The SGA is a representative body whose membership is comprised of members of the on-campus COM student body. In addition to the President, Vice-President, Secretary/Treasurer and Alumni Rep. of each class, 15 representatives are elected to a term that spans the academic year. Each member of the SGA serves on at least two of its standing committees. The SGA meets twice monthly and meetings are open to all who are interested in attending.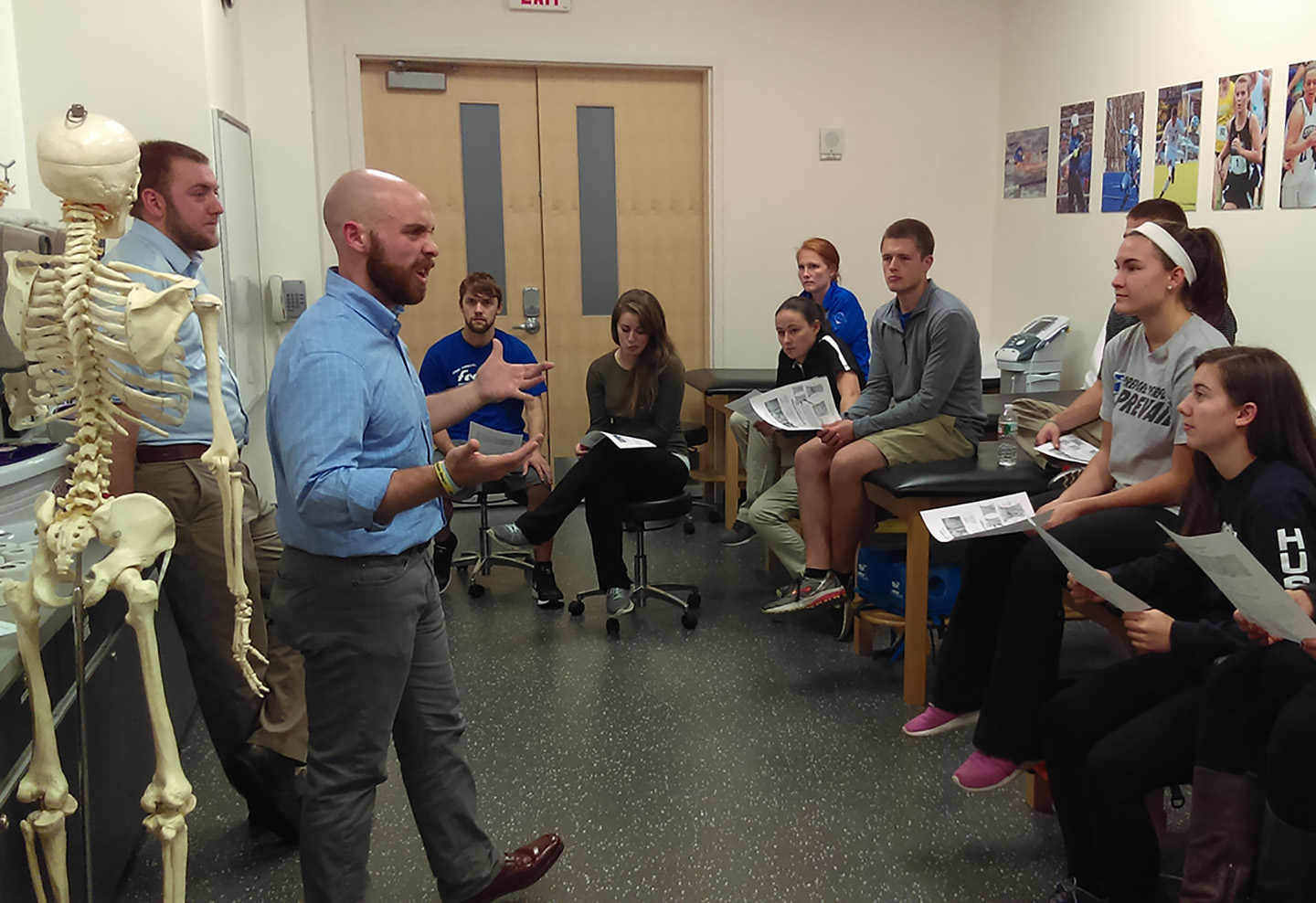 Simulation Medicine Club
Mission Statement: The mission of the Simulation Medicine Club is to build professional and personal expertise in working with medical simulation technology, to help build the clinical skills of its members and our classmates, and to provide interprofessional training experiences and opportunities with colleagues from other health professions schools at UNE.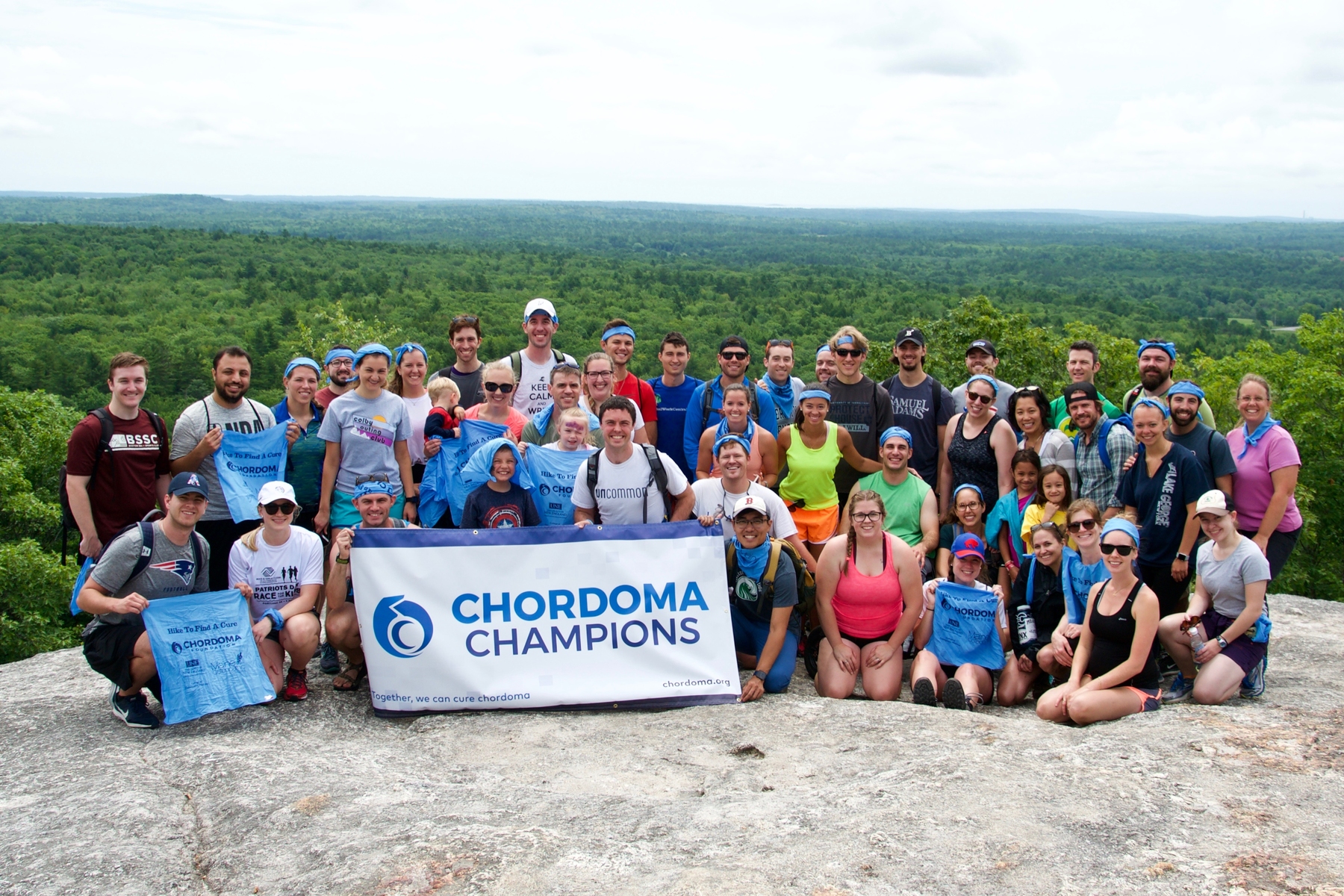 Mission Statement: To augment the experience of COM students through the organization of activities and events that foster awareness of the environment and the application of medical science in remote locations while promoting osteopathic medicine through COM participation and excellence in these endeavors.
National Affiliation: Wilderness Medicine Society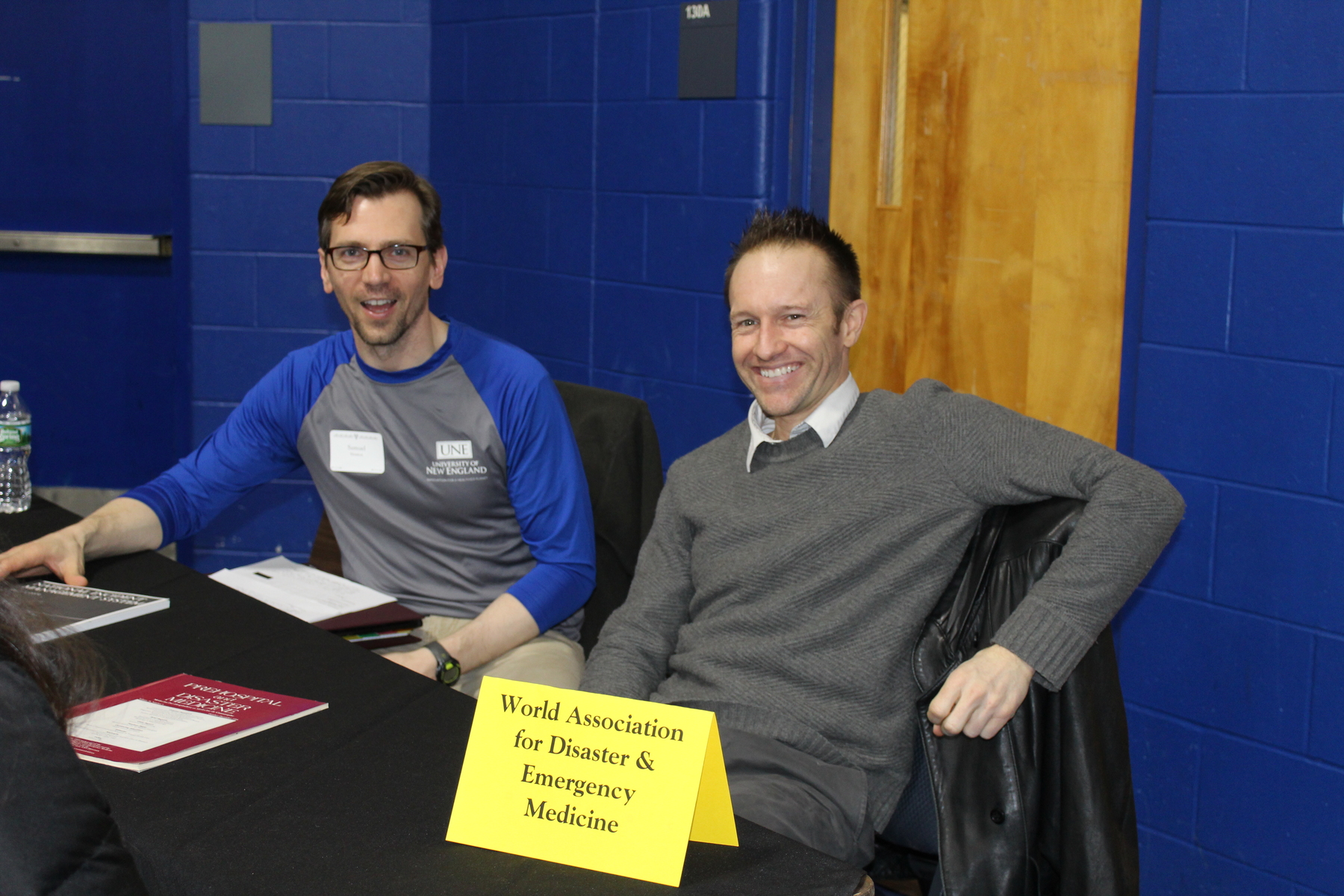 World Association for Disaster & Emergency Medicine (WADEM)
Mission Statement:
WADEM is an international, multidisciplinary professional association whose mission is the global improvement of pre-hospital and emergency health care, public health, and disaster health and preparedness. WADEM works to disseminate scientific evidence, best practices, and to provide evidence-based input into the development/review of relevant policies and educational programs.
National Affiliation: World Association for Disaster & Emergency Medicine